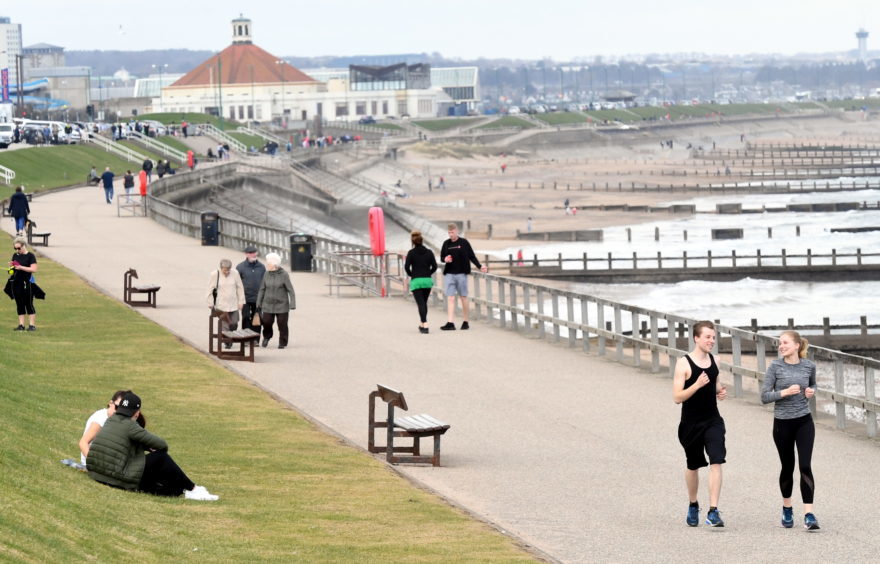 Ice cream shops across the north are bracing themselves for a flood of customers as the region enjoys scorching temperatures.
The UK experienced record numbers for spring yesterday with parts of London hitting 28 or 29C, a first for this time of year.
And it was no different up north with Fyvie Castle claiming the highest temperature in Scotland, at 21C.
In the West Highlands, the mercury topped 19C overnight on Wednesday, unusual even for the daytime in that part of the world.
The sizzling temperatures brought a huge sigh of relief with them following one of the most severe and longer winters in recent years.
And it was good news for the region's ice cream parlours, which were stocking up in preparation for a busy weekend.
Tahir Pervaiz, owner of Equis Ice Cream on Rosehill Drive, said they had already seen customers filing through the doors to cool down.
He said: "We have been really packed out since the weather got better, especially at the weekends.
"We're expecting queues out of the door this weekend."
And Demi Cordiner, assistant manager at Crolla's Gelateria on Rosemount Place, said they were expecting a bumper weekend.
"It always gets a lot busier at this time of year, especially when the weather gets so much better, as it has.
"Our deliveries have been really busy and I expect we'll be packed out this weekend."
Forecasters said the good times were expected to continue into today thanks to warmer air coming in from France and Spain.
Stuart Brooks, meteorologist with The Met Office in Aberdeen, said: "The temperatures will dip slightly but will still be above normal April temperatures.
"On the east coast it will be about 16C and on the western it will be between 13-14C.
"When it comes to Saturday there will be some scattered showers overnight into Sunday but they will be small.
"It might hit about 20C in Moray and the north Highlands but it will be slightly lower on the east and Aberdeenshire because of the cooler breeze coming from the sea."