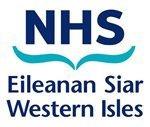 A north health board is using music to help stimulate memories of dementia sufferers.
NHS Western Isles has adopted the Playlist for Life scheme, which gives patients the chance to hear songs from years gone by that help bring back memories of their youth and happy times..
Evidence has previously shown that music can reduce anxiety and stress for dementia patients, as well as reduction in medication for some.
NHS staff and families are now being made aware of the benefits meaningful music can have to sufferers of the condition.
Staff are now being trained to develop the playlists for those they care for, and shown how to update them – opening up opportunities for more interaction with patients as they work on the project together.
Marion Matheson, NHS Western Isles health improvement officer, said: "The training helped participants look at the science behind why music has this effect on people with dementia, how they could make a playlist and so much more.  'Playlist for Life' is truly remarkable and can offer those with dementia a flashback feeling, a lifeline for those with dementia."