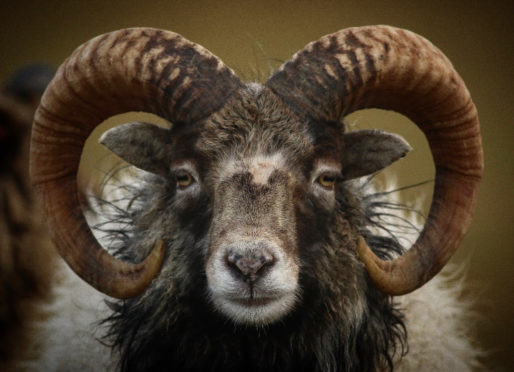 An organisation in Orkney has been awarded thousands of pounds to help rebuild a drystone wall used to protect a rare breed of sheep on the island.
The Orkney Sheep Foundation received a funding boost of £7,973 which will be used to organise the community groups North Ronaldsay Sheep Festival, taking place between July 29 and August 10.
The event brings together the local community and visitors from across the world to celebrate the two thousand strong rare breed of seaweed-eating sheep native to the island.
Festival Co-ordinator, Heather Woodbridge, said: "We are delighted to receive this funding for this year's North Ronaldsay Sheep Festival. Now volunteers who may otherwise not be able to afford travel and accommodation will be able to attend our festival.
"The local community will also benefit from this award as the festival itself is a huge boost to its economy.  Not to mention the stars of our festival, the native North Ronaldsay sheep."
The grant was awarded by the National Lottery Awards for All Scotland as part of the organisations cash pot of £777,446.
During the festival, volunteers will travel to the island to help rebuild their landmark 13 mile sheep dyke; with funds being used to provide subsidiary places for up to 10 volunteers, covering all travel and accommodation expenses. The structure is thought to be the largest in the world.
She added: "We didn't think this festival could go ahead without the generous support of the Lottery Fund.
"The Sheep Dyke is thought to be the longest drystone structure in the world. It runs 13 miles round the island; at six foot high it's a challenge to maintain. Without the sheep festival doing everything it can, there wouldn't be enough man power each year to look after the Sheepdyke. It will help to get volunteers out here and really support the festival."
A National Lottery Awards for All Scotland spokeswoman said: "This is National Lottery money in action, reaching into communities across Scotland making a real difference to the people who live there.  The 97 groups receiving funding today showcases the range of projects that can be funded through this programme and the difference that the smallest amounts of money can make."
This group is one of several in the north to receive a share of the National Lottery funds. Aultbea Community Hall has been awarded £9,950 to launch a community cinema in the area, to provide entertainment within the local community.
The Assynt Crofters Trust also received £4,899 to host a week of events celebrating different aspects of crofting to mark the 25 year anniversary since they took ownership of the North Lochinver Estate on February 1, 1993.