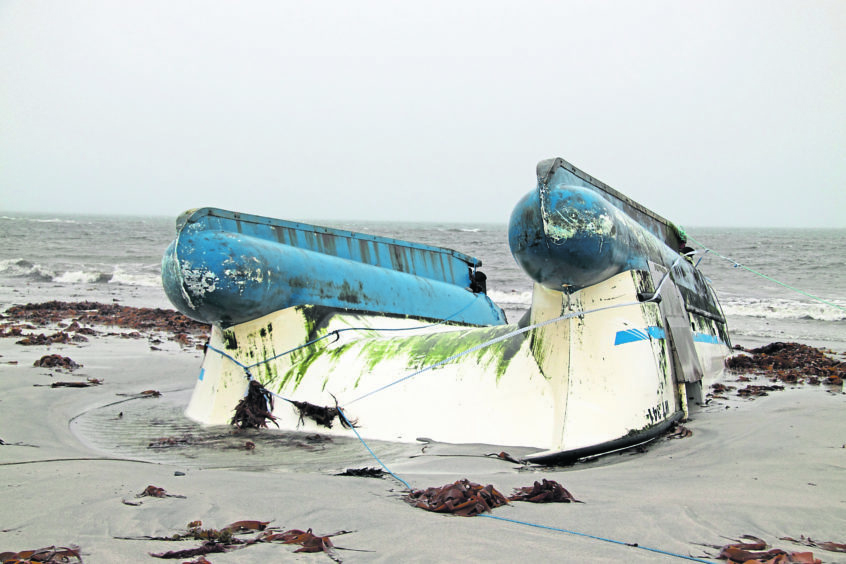 The wreckage of a fishing boat which capsized with the loss of one life off Ireland has washed ashore in the Western Isles.
John Healy, 57, died when the crab boat Aisling Patrick overturned 16 miles north-west of Eagle Island in Co Mayo.
Two other fishermen – both in their twenties – survived the accident on April 10.
It is understood the three experienced fishermen managed to scramble onboard a life raft and released a smoke flare to alert a search-and-rescue helicopter.
Strong sea currents pushed the wreckage nearly 230 miles north over the past three weeks.
Westerly winds pushed it aground on the beach at Drimsdale on the west coast of South Uist late on Wednesday night.
Coastguard teams have secure the vessel, tying it down in case it is swept back out to sea by high tides.
An unmanned cordon has been place around the wreck.
It is understood the vessel's insurance company has appointed a salvor.
Ireland's Marine Casualty Investigation Board has launched an investigation into the incident and has been informed of the location of the wreckage.
An UK coastguard spokesman said: "The vessel was high and dry."
"We had teams out to secure the vessel so it would not drift off and cause problems for shipping out west."
A Dutch warship on Nato manoeuvres spotted upturned boat drifting off Barra last week.
A lookout on the bridge of the HNLMS Evertsen sighted the upside down catamaran floating on the surface around 40 miles west of Barra and Stornoway Coastguard helicopter flew over the scene to identify the wreckage.
The Evertsen is an air defence frigate in the Royal Netherlands Navy taking part in the Joint Warrior exercise.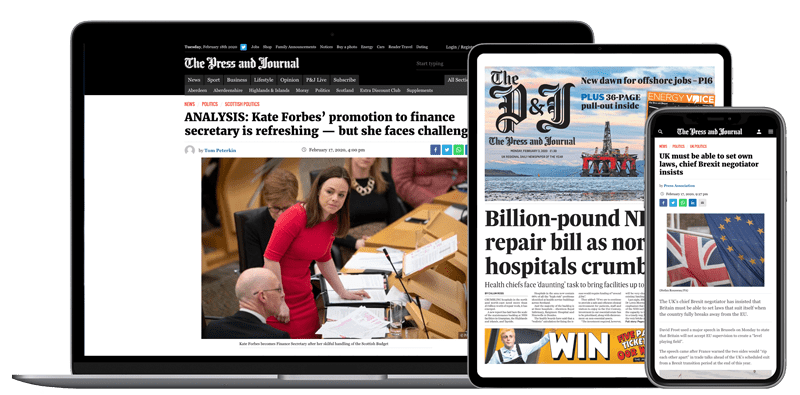 Help support quality local journalism … become a digital subscriber to The Press and Journal
For as little as £5.99 a month you can access all of our content, including Premium articles.
Subscribe