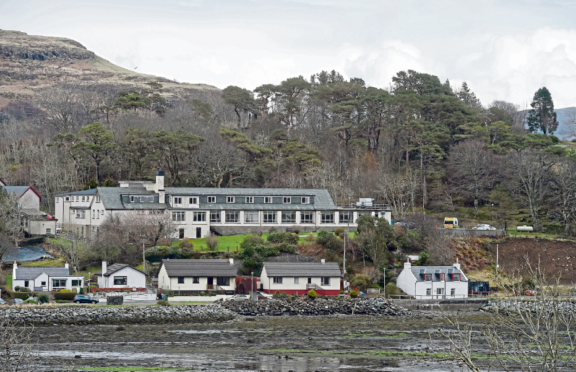 Problems highlighted over the past two years include nursing staff at Portree Community Hospital having to cook for patients due to a shortage of staff.
Campaigners had feared the hospital was deliberately being downgraded while a review of healthcare services on the island was being carried out, believing Portree was earmarked for closure because of a proposed new hospital for Broadford, further south on Skye.
An angry row also erupted when the hospital suspended its out-of-hours (OOH) service on numerous occasions because of "escalating staffing problems".
The decision to suspend OOH by NHS Highland was made because of safety concerns raised by senior clinicians over the number of qualified staff, especially advanced nursing practitioners, at the Portree hospital.
It also emerged that two tourists took their sick child to Portree hospital but were unable to get treatment because out-of-hours care at the site was temporarily suspended due to staff shortages.
And among other revelations were that staff had to run out and buy patients ready meals from a local supermarket. Patients were served up microwave meals from the Co-op after the oven broke.
Cleaning staff were also drafted in from elsewhere on the island due to recruitment problems.