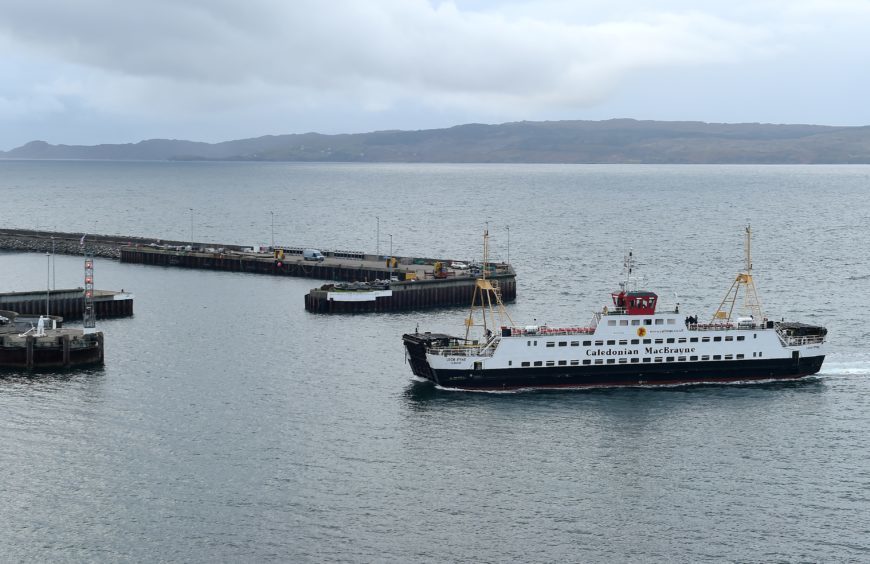 Cal Mac boss Robbie Drummond will face the wrath of Uist councillors when he meets them this Friday.
The ferry company chief executive was invited to the island by MSP Alasdair Allan following severe chaos on the Skye – Lochmaddy route at Easter.
Without notice, Cal Mac removed the MV Hebrides at an exceedingly busy period to cover for a damaged ship on the Inner Hebrides network.
Smaller and slower relief vessel MV Hebridean Isles couldn't cope, resulting in widespread last minute cancellations and disruption of ferry bookings.
High winds causes severe ferry disruption in north of Scotland
Waiting times for the route stretched out to nearly three weeks.
Large numbers of people abandoned their travel plans resulting in lost business for the islands' tourism trade.
Mr Drummond who will also meet with community representatives and other stakeholders will hear about the wider ferry needs of the Uist community.
Mr Allan highlighted the poor communication from the ferry firm, stressing the community was "badly let down" at Easter.
He hoped "lessons have been learnt" which could prevent a repeat episode.
He said the meeting is "not about just how we plan for the future but about how Cal Mac communicate better with the community."
The Uist and Barra Independent Councillors' group on Western Isles Council said they "continue to engage" with CalMac, CMAL and Transport Scotland over the ferry services being provided to Uist.
A spokesman said: "We wish to thank Alasdair Allan MSP for organising a meeting with Robbie Drummond.
"He will meet with us and the Uist Association of Community Councils on Friday 11th May.
"At that meeting we will continue to seek improvements on the service being provided for the benefit of the people in Uist."
He added: "We have been in regular contact with them over the current and proposed timetables departing from Lochboisdale as well as the ongoing situation in regards to the availability and deployment of vessels on our lifeline routes."