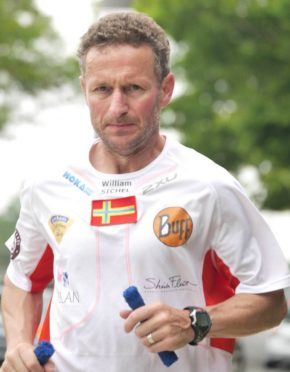 An Orkney-based runner is going to attempt what has been dubbed the "Mount Everest ultra-marathon".
Despite approaching retirement age, William Sichel will make a bid to crown a long running career by completing the 3,100 mile course.
To give a sense of the scale of the challenge, the route falls just short of the distance between his home in Sanday and Queens in New York, where the ultra-marathon will take place over 52 days.
The 22nd Sri Chinmoy Self-Transcendence 3,100 mile race starts in Queens at 6am, local time, on June 17.
The unique event has participants run around a 0.55 mile loop with each one needing complete 5,649 laps in order to cover the distance.
This year the nine runners – six men and three women – are allowed to start at 6am and must stop at midnight.
They decide themselves how they do the course from running, walking and resting in the 18-hour days.
And at the end of each day competitors return to a room by organisers within a mile or two of the start.
Mr Sichel completed the event for the first time in 2014, finishing the 3,100 miles in 50 days, 15 hours, 6 minutes and 4 seconds and becoming the oldest ever finisher at the age of 60.
But now the 64-year-old wants to push himself further by fully embracing the ethos of "self-transcendence" by doing it again.
He said: "I know that four years is a long break before trying again, especially at my age, but I'll have a good shot at it."
Mr Sichel was due to take part last year but after months of preparation he was forced to withdraw at the 11th hour.
The night before his departure for New York his wife Elizabeth received a shock cancer diagnosis, and died just 24 days later.
Mr Sichel said: "For me the 3,100 event will always be associated with Elizabeth's passing and I'll mark the first anniversary of her death in my own private way on July 6, which is three weeks into the race.
"Whilst I'll always be grieving for Elizabeth and our 35 years together in Sanday, life has been kind to me and I now have a new relationship and am dividing my time between Sanday and Kirkwall."
That sad event has formed his Challenge William fundraising campaign, spearheaded by the Pickaquoy Centre and the cancer support charity Clan.
The objective is for members of the public to be inspired by Mr Sichel and then challenge themselves to achieve a goal of personal significance.
He is currently pursuing his record-setting project called Journey to 750, in which he is attempting to set 750 running records at world, British and Scottish level, including age-group records.
Currently he has set 434 records, including 45 world age-group records and two Guinness World Records.
His shortest record is for 30 miles on the track and his longest is an overall British record for 3100 miles/5000km on the road.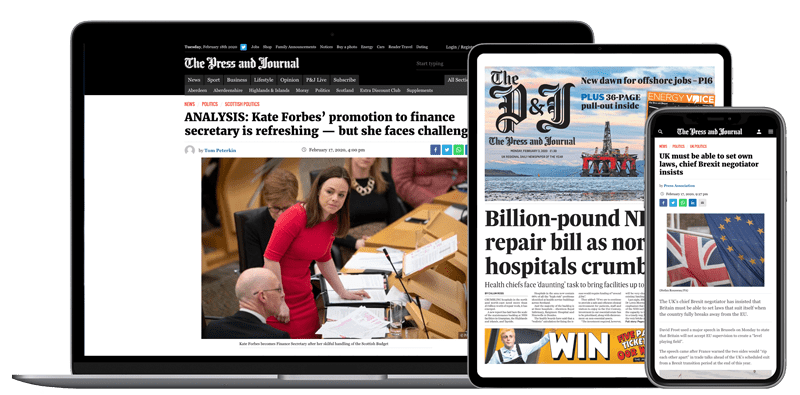 Help support quality local journalism … become a digital subscriber to The Press and Journal
For as little as £5.99 a month you can access all of our content, including Premium articles.
Subscribe