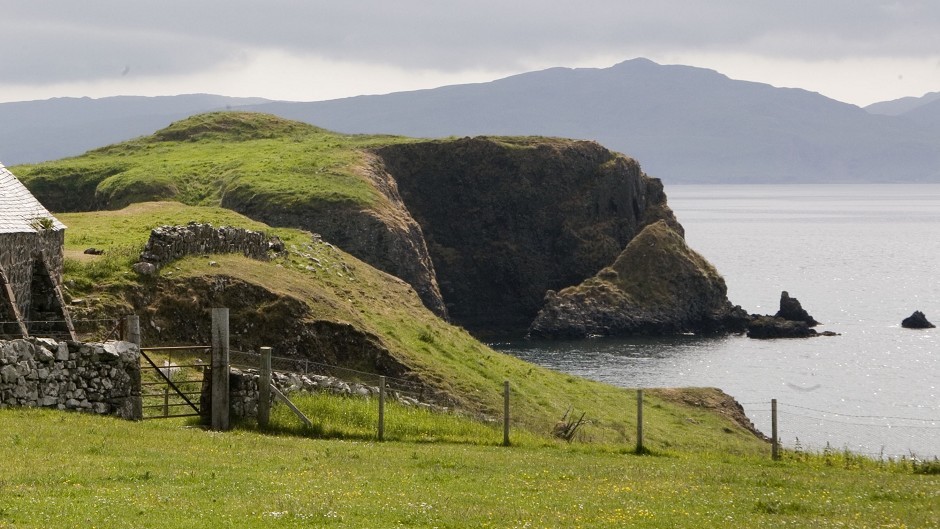 The first road has been opened on a tiny Scottish island with just six people.
The 10ft-wide, mile-and-a-half-long route has been constructed on Sanday, which is connected by a bridge to the neighbouring Isle of Canna in the Inner Hebrides.
Only islanders' and contractors' vehicles are allowed on the islands.
The road – which is does not have tarmac – is a replacement to a rough shoreline track that was covered by water at high tide.
Isle of Canna Community Development Trust (ICCDT) helped with a crowdfunding campaign to raise more than £31,400 to pay for the construction of the road.
The National Trust for Scotland, which owns the two islands, also contributed to the cost.
Fifteen people live full time across the two islands of Canna and Sanday.
Liz Holden, secretary of the ICCDT, said: "This road will transform life on Sanday. No ordinary vehicles could use the old track because of the clearance needed and only get around along the foreshore when the tide is out."
The road will give 24-hour access and is also vital for a new renewable energy scheme which will start producing electricity in a few months.
Canna and Sanday, 23 miles out into the Atlantic, have no mains electricity and currently rely on diesel generators. The isles attract 10,000 visitors each year