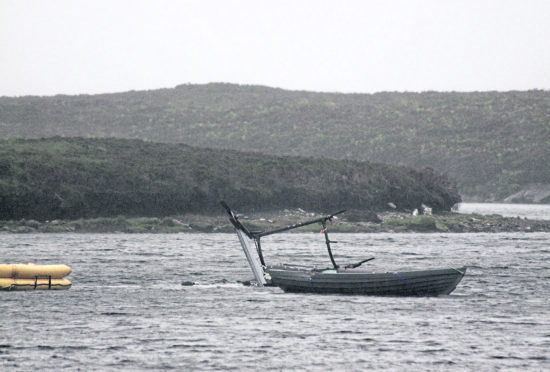 The boss of helicopter firm PDG Aviation Services has spoken of the company's "great sadness" following the death of one of its pilots in a crash yesterday.
The man, 58, was transporting containers in connection with a nearby fish farm when his helicopter crashed into Loch Scadavay.
Jerry Francis, chief executive of the firm said: "It is with great sadness that we confirm the death of one of our pilots following the crash of an AS350B2 helicopter whilst undertaking a load lifting tasking yesterday.
"The incident occurred in North Uist at approximately 10.15am.
"We are working closely and tirelessly with the authorities to identify the cause of the incident. Our deepest sympathy is with the pilot's family and friends at this difficult time."
Pilot killed after helicopter crashes into Western Isles loch
An Air Accident Investigations Branch spokesman said a team of five people – including three inspectors – has been sent to investigate the accident and they are expected to arrive today.