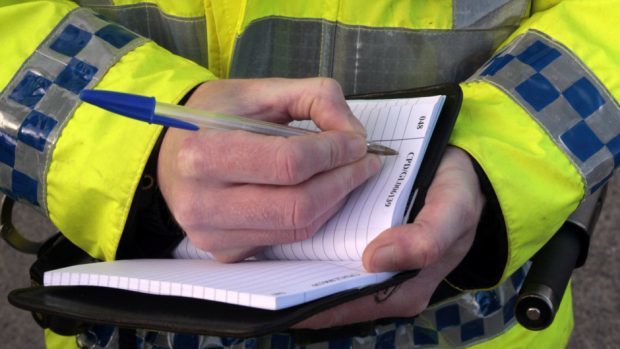 A clampdown on rural crime has resulted in the cost of items stolen from farms falling by almost half over the past three years.
National Farming Union (NFU) Mutual ploughed £135,000 of funding into a scheme which involves training police how to tackle illegal activity in the countryside.
The group yesterday revealed that the value of tractors and quad bikes stolen across Scotland has now decreased by 48% between 2014 and 2017, and credited the extra training which was rolled out in 2015.
The total value of vehicles stolen plummeted from £466,602 in 2014 to £243,224 three years later.
Police chiefs said the figures were "encouraging", but NFU Mutual warned that a "new breed of brazen and determined rural thieves" remain at large.
Earlier this week, police appealed for information following the alleged theft of a quad bike worth about £6,000 from a derelict building in the Glens of Foudland area near Huntly.
Last month, two tractor navigation systems – each worth thousands of pounds – were reported stolen from a farm near Insch.
A bright yellow seven tonne dumper truck, worth thousands of pounds, also went missing from a farm near Turriff and a collection of tools was allegedly taken from a locked shed near Fyvie, both in September.
The Scotland Partnership Against Rural Crime (Sparc) initiative was devised as a direct response to a rise in such thefts.
Sparc chairman, Chief Superintendent John McKenzie, said: "These results are very encouraging, and show how effective a security initiative which encompasses the whole of rural Scotland can be.
"Working closely with our partner organisations means we can quickly respond to emerging trends and crime hot spots – sending a clear message to would-be thieves."
NFU Mutual, which insures more than 75% of the UK's farmers, said the latest statistics for the whole of the UK show that the cost of rural theft rose by 13.4% in 2017 despite the drop in Scotland.
Martin Malone, NFU Mutual Regional Manager for Scotland, said his firm was "all too aware of the deep anxiety and distress rural crime can have on people in isolated locations".
He added: "There is no room for complacency.
"A new breed of brazen and determined rural thieves are at large, determined to steal vehicles and tools, so it is important to be alert, report suspicious sightings to neighbours and police and to ensure good security measures are in place."