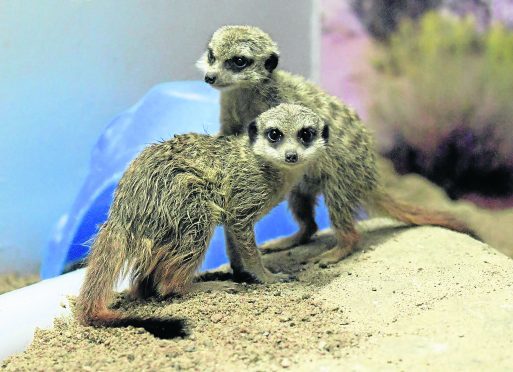 An Aberdeen park is coming to terms with a tragedy following the unexplained death of a hugely popular meerkat.
Baby Don arrived at Pets Corner in Hazlehead last July along with fellow pup Dee and the pair, named by schoolchildren after the city's two rivers, were an instant hit.
They were so popular that they were credited, at least in part, with setting a new record for visitor numbers at the attraction.
But sadness fell across their enclosure last week when Don passed away unexpectedly.
Council officers have confirmed that a post-mortem will be carried out to find the cause of his death and that work is underway to find Dee a new companion.
Operational delivery convener John Wheeler said: "We are very sad to have to report that Don the meerkat passed away on Thursday.
"Earlier in the day, staff noticed that Don was unveil and they took him to the vet but sadly he died a short time later.
"A post-mortem examination will be carried out to ascertain the cause of Don's death."
He added: "Don was hugely popular with visitors to Pets Corner at Hazlehead Park along with fellow meerkat Dee.
"Council staff are trying to source another meerkat so Dee isn't on her own for too long."