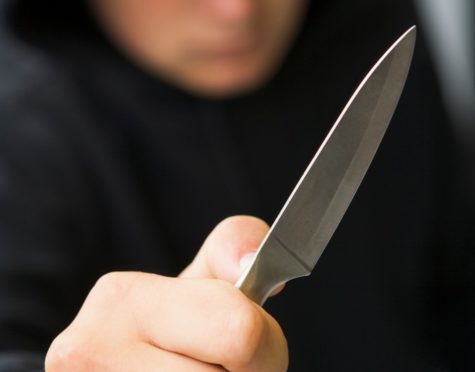 Three pupils from Shetland and two from Orkney have been caught with knives in schools since the start of last year.
In Shetland the figures have fallen from the previous year, when five pupils were excluded on different occasions over a six month period for possessing bladed weapons in the classroom.
But the only other weapon confiscated in the nine years prior to this was a pellet gun in 2014.
It means eight Shetland pupils – six boys and two girls – have now been excluded for carrying knives in school since the start of 2016, with the youngest of those aged 12.
Maggie Sandison, chief executive of Shetland Islands Council, said: "The council has been following best practice and ensuring that any incidents of pupils bringing blades to schools are recorded and appropriately responded to.
"Shetland is a very safe place and there are very low levels of crime or violence in any parts of our community. This is especially true in our schools.
"We are, however, a fishing, crofting and crafting community so some of our pupils will use knives outside of schools in pursuing their hobbies. The levels reported are an indication of our attention to pupil safety at school, not an indication of the threat of violence and crime at school."
The latest figures were obtained under freedom of information laws.
In Orkney, a craft knife was also confiscated from a primary school in May last year while a pumpkin carving knife was removed from another primary school pupil in February this year.
There were no offensive weapons confiscated from pupils in Orkney in 2015 and 2016.
A response to a previous information request did not detail the number of offensive weapons confiscated in previous years in Orkney's schools, as numbers were deemed too low.
An Orkney Islands Council spokesman said: "Incidents of this kind, while rare at schools in Orkney, are taken very seriously when they occur.
"With partner agencies, we have developed guidance which is in place for schools to follow. Our overriding priority is the safety of the pupils and staff in our schools."