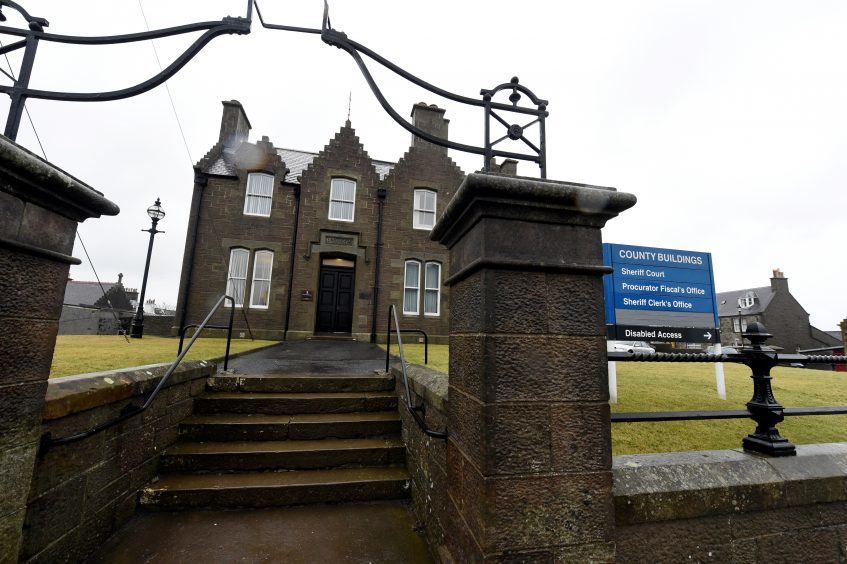 Three middle-aged men from Dunfermline who attempted to smuggle £5,000 worth of cannabis resin into Shetland were sent to prison for a total of 20 months at Lerwick Sheriff Court yesterday.
Described by procurator fiscal Duncan Mackenzie as a 'feckless' operation that didn't require much detective work to uncover, the trio were intercepted at the NorthLink ferry terminal in Lerwick on September 19.
The court heard that the crime came to light due to their behaviour on board the ferry, and had they kept to themselves and not drawn the attention of others, their actions may never have been discovered.
John Leslie Foy, 53, of McClelland Crescent, Mark Edward Howe, 50, of Beath View and Mark James Purvis, 52, of Walker Place, all pleaded guilty to the charge of being concerned in the supply of the class B drug.
Foy and Howe both received six month prison terms while Purvis was jailed for eight months as it was him who had hatched the plan, sourced the drugs and financed the deal.
Sentencing the trio, sheriff Ian Cruickshank said that although their actions were described as feckless, the gravity was as such that a custodial sentence was the only possible disposal.
There was then a 10-minute delay in court proceedings before enough police officers could be mustered to take the three men from the courtroom to the cells.
1
For as little as £5.99 a month you can access all of our content, including Premium articles.
Subscribe