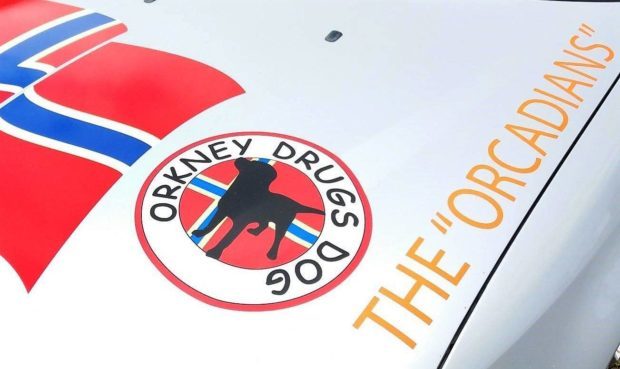 It is regularly named among the best places in Britain to live.
But now Orkney's first dedicated drugs dog handler is being sought to crack down on the isles' dealers.
The handler is wanted to mount the first patrols in the autumn – but 30 people have already shown an interest.
And the successful candidate has a ready-made colleague, because the charity involved has already recruited the four-legged part of the team.
Andrew Drever, chairman of Orkney Drugs Dog, said the first detection dog had now been found.
The eight-year-old yellow Labrador has been used by Police Scotland for several years in the Highlands.
"But his handler is retiring and the dog has two to three years working service left in it. We are hoping to get the dog in October. It will give us a good start," said Mr Drever.
"We have already sent out 30 information packs to people wanting to be our first dog handler – and it's split pretty evenly between men and women."
A similar scheme has operated on Shetland since 2001.
No police sniffer dog is permanently based in Orkney, but are sent to the islands on intelligence-led operations to crack down on dealers.
But now Orkney Drugs Dog has advertised for the handler with a salary of between £22,204 and £27,015 a year.
"Orkney Drugs Dog offers an exciting new opportunity and challenge for an energetic and committed individual to become Orkney's first locally based charity drug detection dog handler," says the advert.
"In addition to becoming the charity's dog handler, applicants must be a Special Constable with Police Scotland. If not already a Special Constable you will be required to put yourself forward for selection interview plus initial and ongoing training."
Following concerns originally raised by the islands' Community Safety Partnership around the level of drug misuse and the knock on family and social effects, Orkney Drugs Dog was set up to provide drugs education and detection services.
The dog and handler will also give detection support to Police Scotland at ferry ports and airports and in other areas.
Its start up costs are £105,000 with annual running costs of between £55,000 and £60,000 – but many local businesses and individuals have already raised thousands.
Mr Drever previously said: "The public have been telling us there are problems in Orkney with drugs. There's obviously drugs that are not being turned up because we don't have a dog.
"If we can make an impact in helping create a safer environment that will be very good. The drugs problem here has been growing over the last ten years – and while it is not as bad as some other areas – we want to nip it in the bud. There has also been a move from soft drugs to hard drugs here."