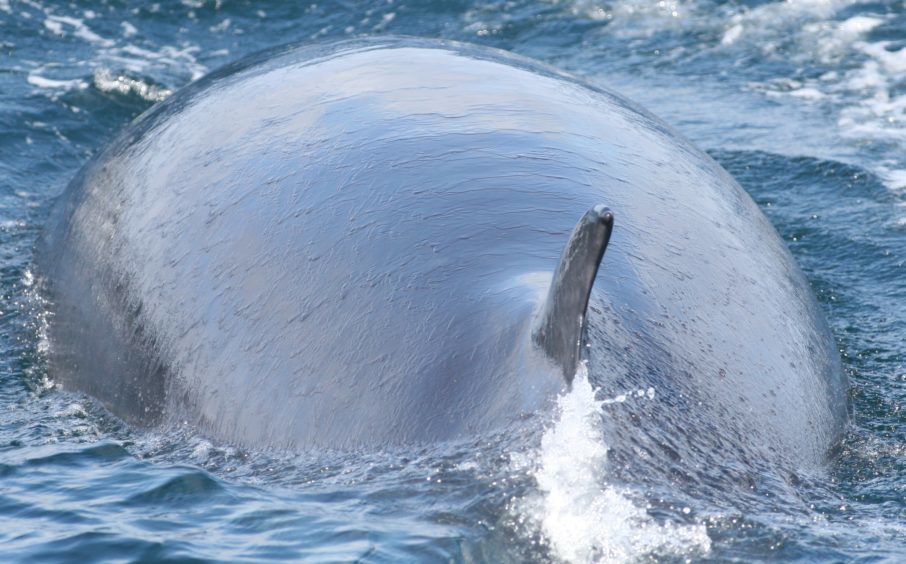 They say an elephant never forgets – but whales obviously have pretty good memories too.
A famed minke whale has been spotted returning to the same feeding grounds in the Hebrides for the 13th year in a row.
Knobble the minke whale visited the spot north of Coll at the weekend, as the National Whale and Dolphin Watch Week kicked off in the Hebrides.
Look who's back! It's Knobble, our famous #minkewhale, seen yesterday by our friends at @sealifesurveys returning to the same feeding grounds in the #Hebrides for the 13th yr in a row ?? He's made a star appearance for the start of the @SeaWatchersUK #NWDW2018 Photo: Andy Tait pic.twitter.com/qLOrDUInYE

— HWDT (@HWDT_org) July 29, 2018
Dr Lauren Hartny-Mills, science manager from the Hebridean Whale and Dolphin Trust, said: "Minke whales, like Knobble, migrate to feed in the rich waters off Scotland's west coast during the summer months.
"We are all delighted to welcome Knobble to the Hebrides once more! Knobble's recent sighting from Sea Life Surveys really highlights how crucial their sightings data is in helping us monitor the movements of individual animals year after year.
"Most of what we know of Knobble is thanks to their dedicated crew who track all their excursions on our Whale Track app and take photographs that are used to identify individual animals."
The nine day event, run by the Hebridean Whale and Dolphin Trust's conservation partners, has entered its 17th year in operation, using photo identification as a non-invasive research method.
Watchers record natural markings and features on the animal's bodies to aid individual recognition, with the event concluding this Sunday.
Dr Chiara Giulia Bertulli, sightings officer for Sea Watch Foundation, said: "So far, just five days in, eight different species of cetacean have been recorded during the 2018 event, including humpback whales and killer whales!"
"Although we are only halfway through this year's event, it looks as if we could break all records."