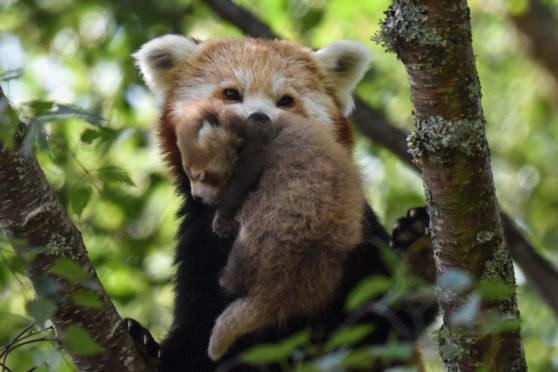 Pictures have emerged of the newest red panda kits at the Highland Wildlife Park, near Kingussie.
A rare glimpse of the adorable pair shows them with their mum, Kitty.
Red pandas are endangered in the wild and this adorable duo will spend most of their time in the den until they are around four months old.
The dynamic duo were born last month.
Images: Corinne Pardey, Alyson Houston and Una Richardson.