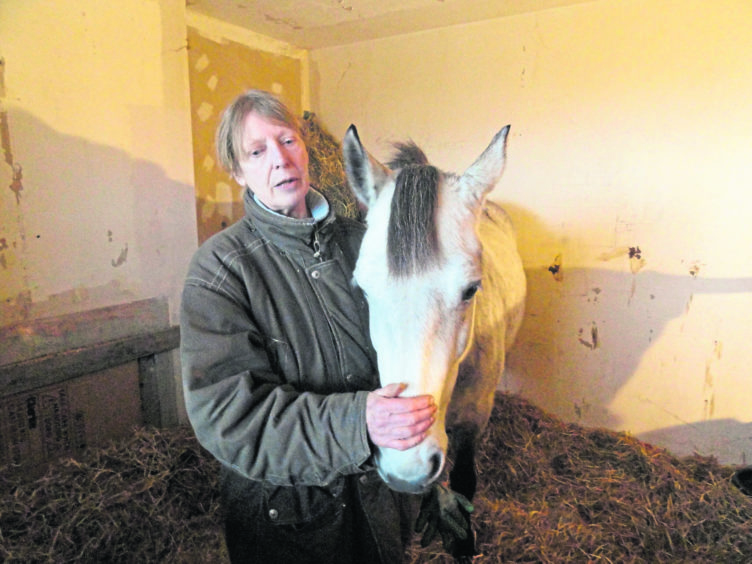 A council which won a four-year battle to remove a pony from the house it was being kept in may have finally found it a new home.
But taxpayers are set to be landed with a bill running into several thousands of pounds – because the pony is worth far less than the cost of its upkeep.
Pensioner Stephanie Noble took the Connemara pony into her semi-detached home in Back, Isle of Lewis, on Christmas Eve 2011 as she felt there was nowhere else suitable to keep her.
But Grey Lady Too was removed by the council in 2014 because of "unsuitable stabling arrangements" as it broke animal welfare guidelines.
Ms Noble had challenged the local authority's decision to remove it, but earlier this year Sheriff David Sutherland awarded the authority a disposal order and awarded the council legal costs.
The authority has already spent around £10,000 on the horse's upkeep since seizing it – over five times what Ms Noble paid for the animal.
A local authority spokesman said: "We have received an offer from within the islands for the pony and are in the process of a sale which we expect to conclude soon.
"We do not wish to have ownership or keep the animal.
"This case has never been about money but about the welfare of the pony."
Scottish SPCA Chief Superintendent Mike Flynn said:"We are pleased to hear that this horse has now found a suitable forever home.
"I know first-hand how rewarding it can be to give an animal a second chance in life."