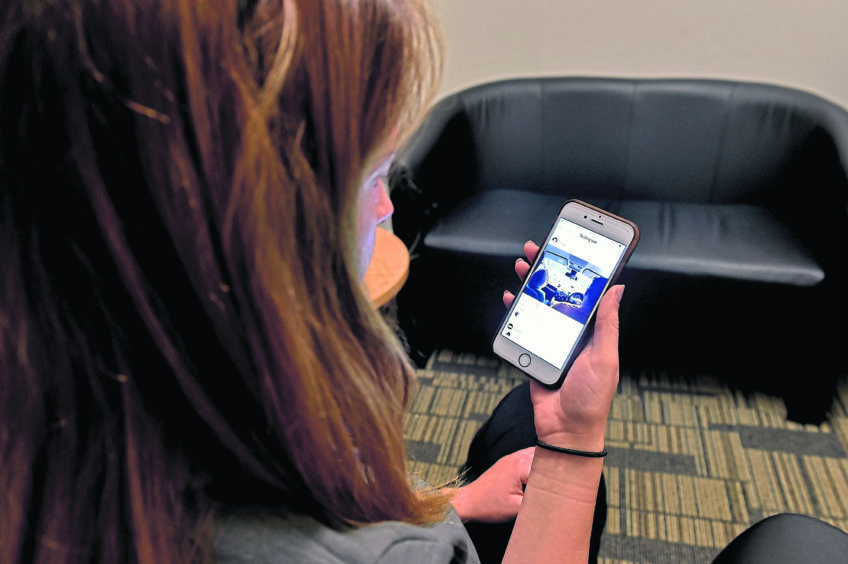 Facebook, Twitter and WhatsApp are all apps you're likely familiar with. Share photos with friends, update your status for followers or send private text and voice messages at the touch of a button.
But what about Snapchat, Instagram and Tumblr? Or Roblox, Kik and Fortnite?
As technology continues to advance, it can be easy to just get comfortable with what you know.
But with your children or grandchildren racing ahead to keep up with the latest online fads, and more games and apps available than ever before, it can seem like an uphill battle to stay ahead of potential dangers online.
Tech giant Apple gives some context to the issue.
The Apple App Store launched in July 2008, a year after the first iPhone was released.
It had 500 apps and, to many, was a revelation.
However, having just celebrated its 10th birthday last month, July 2018 saw the Apple Store's bank of mobile computer programs reach more than 2.2 million.
The average daily time spent accessing online content from a mobile device has also increased.
Today, millennials spend an average of 185 minutes on smartphones, tablets and wearable devices, while this drops to 110 minutes for Generation Xers and 43 daily minutes for Baby Boomers.
Yet as we struggle to get our heads around the ever-changing technology, there are children and young teens who have grown up with it.
There are no official guidelines on how much screen time is healthy for children, or regulations governing what devices, websites or apps are suitable for their use.
And although the internet is a useful tool, the last 10 years have seen a sharp rise in the online exploitation and abuse of children in Scotland.
Many popular games and apps allow strangers to make contact with children directly, as perpetrators hide behind fake profiles to groom or extort young people anonymously.
Used with malice, it doesn't take much for peers to also take advantage of online services to bully or torment classmates 24 hours a day.
Yet director of CyberSafe Scotland Annabel Turner believes the newness of the problem shouldn't stop us from approaching it in an informed way.
"As children learn more and more about technology it can be really off-putting for parents who feel like they are falling behind in this big game," she said.
"But there are some very real dangers, which children are vulnerable to online, and we need to start responding to them in a physical sense.
"For example, if your five-year-old started running off down the street, you'd chase after them, wouldn't you?
"You wouldn't just let them get further and further ahead.
"At the moment, however, that is what we are doing when it comes to technology.
"So rather than burying our heads in the sand and accepting that little humans a quarter of our age can navigate our favourite app better than we can, we need to take control."
CyberSafe Scotland has been up and running for a year, with the aim of building a programme to give every child in Scotland a consistent and thorough education about online safety.
The pilot for the project is being developed in Aberdeen, and Annabel has already made some interesting progress.
"One of the biggest issues we've seen in Aberdeen is the prevalence of 'sextortion' among kids," she said.
Have you seen our staying safe online video produced by @anomaly_uk – great way to get children to think about their online safety https://t.co/JXjjzdDxwl pic.twitter.com/NVygu9oO4A

— Bullying UK (@bullyinguk) August 23, 2018
"Apps like Snapchat allow users to see the location of their contacts at all times, meaning you can find out where someone goes to school, where they live and where they hang out, just by monitoring their little icon on the map.
"This leads to perpetrators being able to say 'I know where you are right now, so if you don't send me exactly what I want I will come and beat you up', or worse.
"We've recorded 40 cases of that in the city in the last year – and that's just the ones that have been reported.
"Many people don't realise that if someone makes just one indecent request to a child, then that is an illegal action.
"It doesn't necessarily need to be ongoing contact, just once is enough.
"And this is happening constantly, so it's something we need to wake up to now.
"Of course a direct threat of violence isn't always present as some perpetrators are extremely clever about how they target children.
"We recently heard about a case where a man in the north-east was grooming children in England through his Xbox.
"The games console offers online interaction between users, and he would spend weeks sending children online gifts or game bonuses to gain their trust.
"After some time had passed he would tell the kids that they had to pay him back for his generosity by sending nude pictures of themselves.
"In this case, the kids don't feel directly threatened as such but there is a huge imbalance of power, which results in them feeling like they own this man something."
Annabel reiterates how easy it is to lie about who you are online, with most sites requiring little more than an arbitrary tick of a box to confirm you are who you say.
This is something Hannah Bennett, a young people's worker for the Green Light Project, is all too aware of.
The project supports people up to the age of 25 who have experienced some form of sexual exploitation in the north-east.
"The internet has introduced what I call the three As," said Hannah.
"Accessibility, affordability and anonymity.
"Multi-player games make it easy for predators to have access to young, unsupervised children.
"Affordability comes from the fact that you can potentially exploit children online from anywhere that has a wi-fi connection, including that nice cafe down the road.
"But it's the anonymity that is often the most difficult thing for children to get their head around.
"Children trust what they read online to be true, and all it takes is for a 40-year-old to change their age to 10 to create rapport with the child.
"Back in the 60s and 70s if you wanted to exploit kids you had a much more difficult time getting access to children and had to be extremely careful in trying to hide your secret.
"Today you can log into any game or app and have thousands of kids to chat to instantly.
"With fake names, ages and profiles it can be difficult for perpetrators to be tracked down, and they often feel quite far removed from the stereotypical image of a criminal."
But with every avenue seemingly a rabbit warren of risks, short of banning children from technology altogether, it can be hard for parents to know how to address the situation.
"My message would simply be: check your security settings," said Cammy Preston, who is a child sexual exploitation advisor at Barnardo's in Aberdeen.
"If you completely remove your child from technology, you cut off a major form of contact with their peers and they run the risk of being picked on for being the only one without a mobile phone.
"They will find a way around your ban too, even if it's just borrowing a friend's phone for 10 minutes at lunch-time.
"I often go into schools as part of my job to teach kids about online safety, and it's unbelievable how many of them have their own phone – and most of them iPhones.
"About half of them all have their privacy settings public, meaning that anyone from anywhere in the world can view their profiles and contact them directly.
"When I was a kid we learned about stranger danger and it's still relevant today.
"I ask the kids why they would accept a friend request out of the blue from someone they don't know online and begin chatting with them when they wouldn't dream of doing the same in real life.
"They all agree if a man on the street randomly approached you, asking to be your friend and chatting to you, this is potentially risky behaviour.
"But somehow online, the line is blurred.
"It has a lot to do with wanting to seem popular by having lots of friends or likes online, but I've seen 10-year-olds with 1,500 friends on Facebook, when actually they know less than 10% of them in real life."
Cammy states that about 60% of the work he is getting at the moment relates to indecent image sharing of children, marking the huge impact new technology is having on the way children grow up today.
In the past the main concern of kids might have been trying to extend their 9pm curfew or scrounging enough money to visit the ice cream van.
Today it could be argued that the strength of their wi-fi connection is considered more important.
"A lot of parents say 'ah it's only Facebook, it'll be fine,'" said Cammy.
"But it's all about keeping your kids as safe as you would on the street.
"It's no different to real life – this is real life."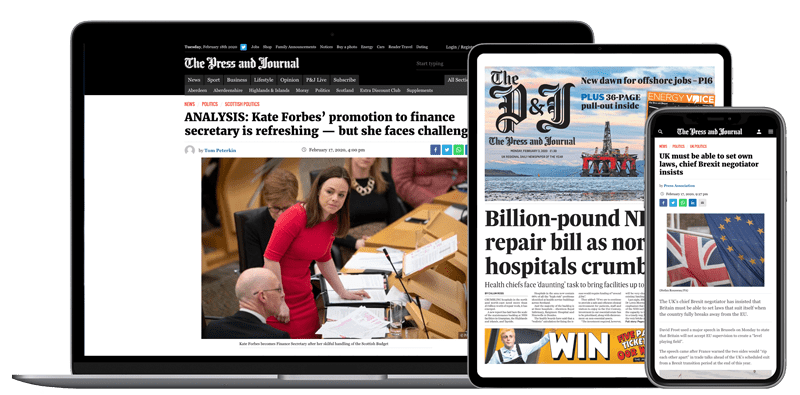 Help support quality local journalism … become a digital subscriber to The Press and Journal
For as little as £5.99 a month you can access all of our content, including Premium articles.
Subscribe