 Ross County have been handed a double injury boost with Liam Fontaine back in contention and Jamie Lindsay's ankle injury not as bad as first feared.
Fontaine had been sidelined for
"Jamie is not as bad as we first thought. There were two possible scenarios with his ankle and, thankfully, it is the lesser of two evils.
"It is good news. The physio said three to four weeks, but Jamie, of course, is saying one to two weeks.
"It was important we got Liam some minutes on Wednesday and lucky we had the game. He got through that fine.
"He's been back training for over a week now and we just needed to get him into a game environment with real contact. Sometimes in training it can be masked a wee bit because people know he is recovering from an injury.
"He got through it absolutely fine and he is as fit as they come. He had earmarked this coming game for his return with the advice of specialists and, low and behold, this is the game he is back for.
"The players here have this desire to get themselves on the training pitch and get themselves on the team list. They are a good bunch.
"It might sound silly saying we have players who want to be training and playing. You think everybody would be like that, but it's not always the case.
"Certainly, with this group, if they can take the fastest route to getting back on the training ground, they do."
"It is all about game-time. You can't have guys training as hard as they are without the opportunity to play, the carrot at the end of it.
"Goalposts change between the start of pre-season, the end of pre-season and where we are now, three or four games in.
"The dynamics of the group change bringing in a couple of new strikers and that's pushed Greg down the pecking order.
"Stuart and I feel that he hasn't quite done enough to get into our thoughts for the first team at this time. The best thing for him is to go out and play games and gain experience in the SPFL."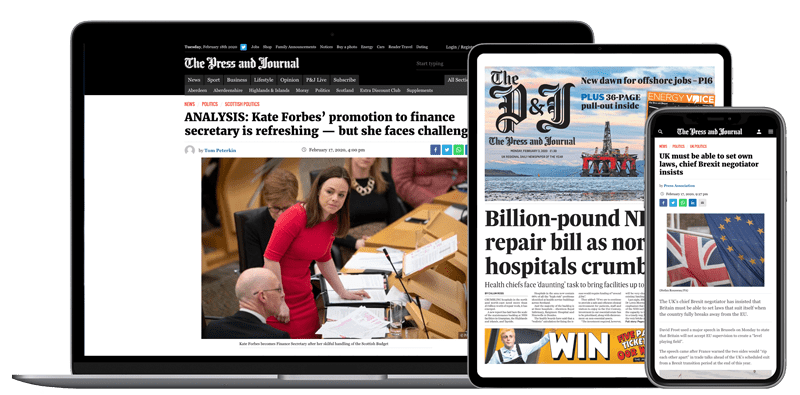 Help support quality local journalism … become a digital subscriber to The Press and Journal
For as little as £5.99 a month you can access all of our content, including Premium articles.
Subscribe