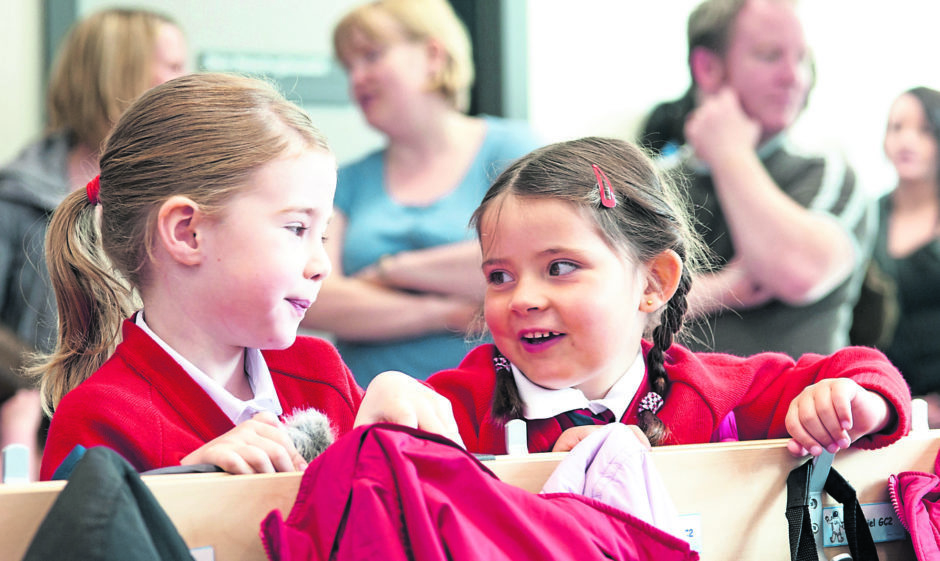 What a difference seven years makes.
In Lewis, the children of Point and Sandwick – the very first intake of primary one at the new Sgoil an Rubha – begin to settle into life at the Nicolson Institute in Stornoway.
To mark the occasion of the first Sgoil an Rubha intake going into secondary – and to underline its support to the school – Point and Sandwick Trust arranged for 'time lapse' pictures to be taken of some of the children who had posed so nicely when they were in P1, back in 2011.
Donald John MacSween, General Manager of Point and Sandwick Trust, said it was great to see the pictures and said the community wind farm charity had been pleased to help make a farewell party possible for the class at the end of term, by giving £250 towards the costs.
Mr MacSween said: "It's hard to believe it's seven years since the new facility at Sgoil an Rubha was opened and it's great to see these new photos of the children which recreate the ones taken when they were in P1.
"The grant to help with the costs of their leavers' party wasn't the biggest award in terms of monetary value but it's so important to us to be able to support the school and the young people in any way we can."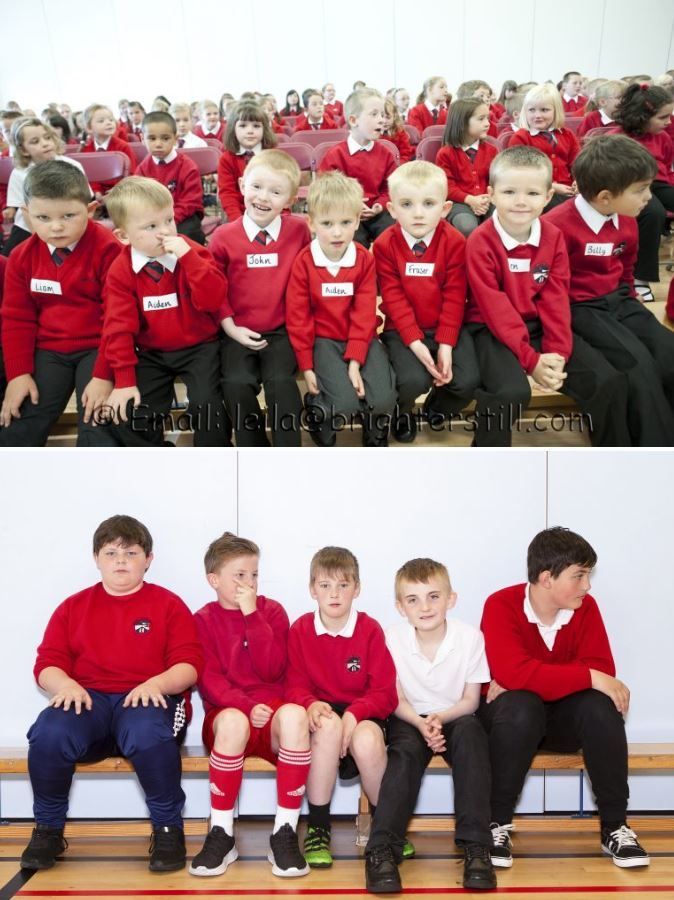 Principal Teacher Anne Macphail said: "We were quite apprehensive about all coming together from Knock, Bayble and Aird. We were all used to our wee school but I don't think any of us would look back.
"We were all so excited to get a brand new school. It was a very happy day."
These pupils who were moving into the Nicolson were, she said, "very aware that they were the first who went through the school", adding: "This group have been absolutely fantastic. They've been an excellent year group."