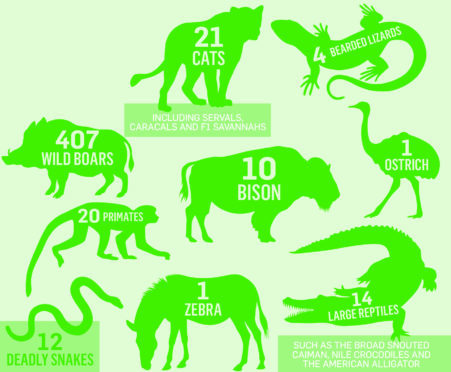 From deadly snakes and crocodiles, to wild cats, primates and even a zebra, nearly 500 dangerous exotic animals are being kept privately right here in Scotland.
According to the Dangerous Wild Animals Act 1976, individuals who wish to own wild animals in Britain may only do so under circumstances which do not create risk to the public.
This requires a specific licence to be granted by local councils, and once granted the individual is free to keep the specified animal for as long as they wish.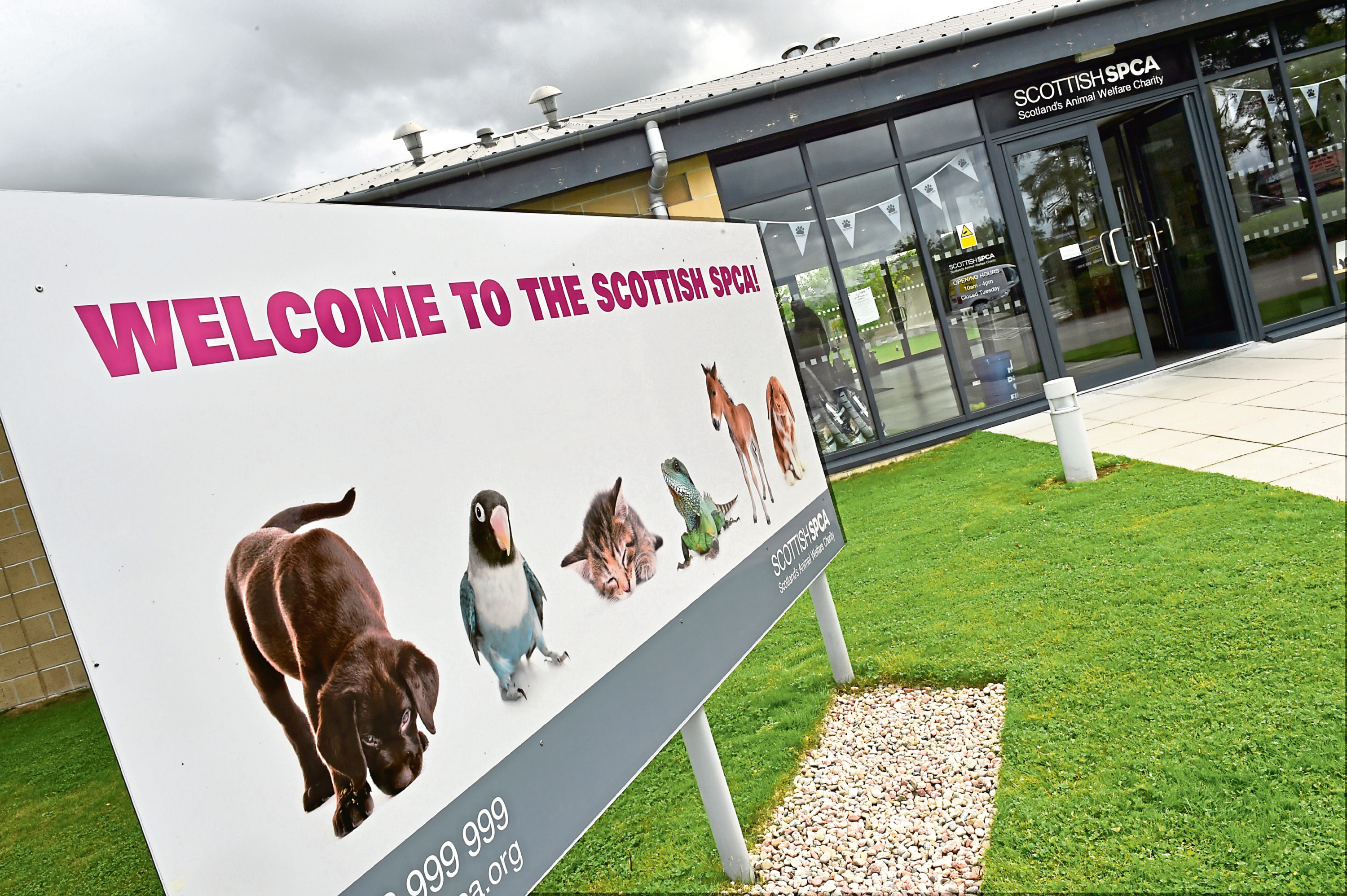 The law was originally enacted to deal with the increasing fashion in the late 1960s of people keeping interesting pets which were often of the more dangerous variety – including the introduction of hybrids between wild and domestic species, such as wolfdogs and Bengal cats.
It was seen as unacceptable in regard to public safety for the average citizen to be able to acquire a potentially dangerous animal and today the list covers a wide variety of species requiring regulation, including rhinos, big cats, monkeys, venomous snakes and even the Tasmanian devil.
However, although this regulation exists, many believe it does not go far enough in ensuring the welfare of the animals in question.
Doctor Chris Draper has worked with animal welfare charity Born Free for 14 years and is currently head of animal wellbeing and captivity.
The foundation was the driving force behind the recent survey into dangerous-animal licences and discovered that over 4,000 exotic animals are being privately kept in the UK, with 500 of these in Scotland.
But the organisation is calling for a change in the law.
"Currently the government legislation focuses on public safety only and pretty much ignores animal welfare," said Chris.
"Councils are merely concerned with whether the animal is going to escape and run down the high street.
"There is a big loophole in that the law does not stop me from keeping a tiger in my garden as long as the fence is high enough.
"It does not stop me from going in and playing with my tiger, or inviting other people in too.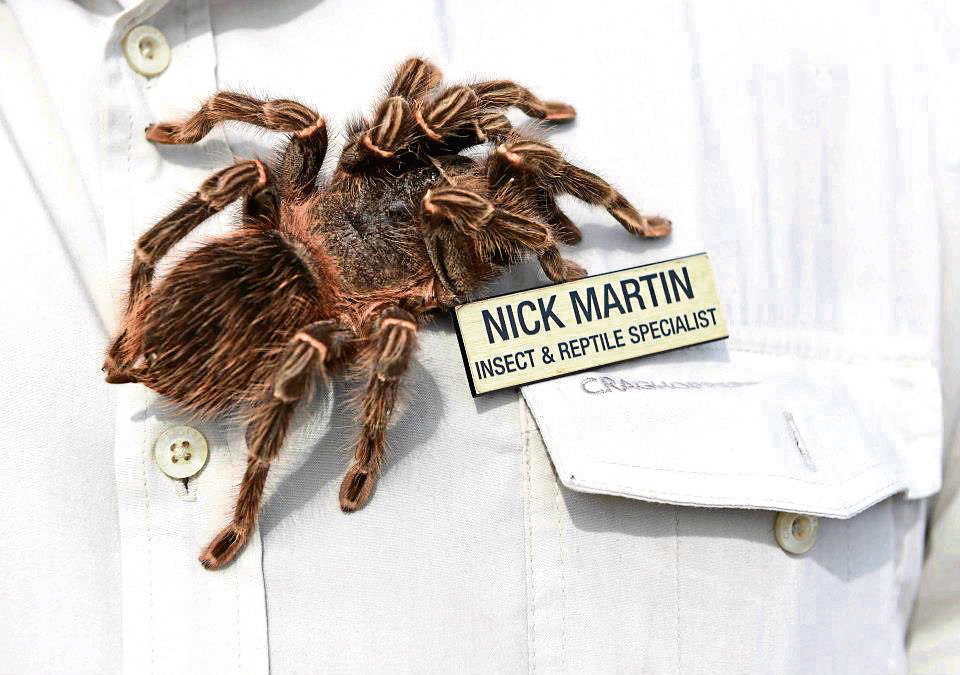 "In addition to that, there is a general feeling that the laws aren't being properly followed.
"There are no set rules – which means that different local authorities have different opinions on what is acceptable.
"This means that what is banned in one place may be allowed somewhere else.
"When we inquired, it also came to light that most councils have never in their history said 'no' or refused to grant a permit."
Of course not all exotic animals are kept as pets, with species such as wild boar or bison raised for farming.
Chris is also keen to point out that the animals reported in the survey are the legal ones whose owners are complying with the law.
He suspects there are many more kept illegally which go unmonitored.
Part of the problem also stems from the thousands of exotic animals which do not require a licence by law.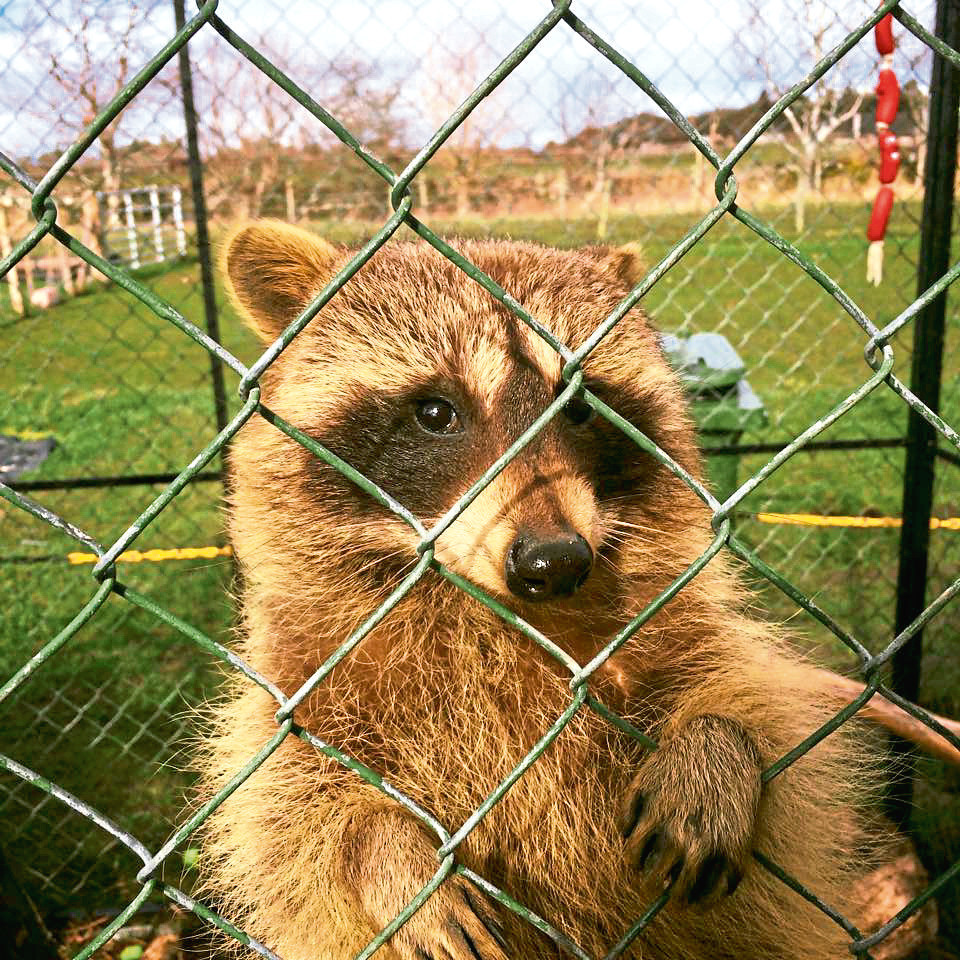 Creatures such as marmosets, scorpions, two-toed sloths and boa constrictors are all exempt from licencing, meaning that they can be bought and sold privately without restriction.
But their omission from the restricted-animals list doesn't mean they're easy to look after.
Rescue sanctuaries such as the Scottish SPCA often see the effects of exotic animals being hard to handle, as Lisa Kemp, an animal care assistant at the Aberdeenshire branch, explains.
"We get a lot of exotic reptiles," she said.
"Things like pythons, bearded dragons and big lizards usually.
"People often seem to buy them because they think they will be unusual but easy to take care of.
"We come across lots of cases where people don't do enough research and are unprepared for how much work is involved.
"Lizards, for example, are expensive to keep and have very specific heating and lighting requirements which must be adhered to.
"Food can be a problem, too. For example, a baby bearded dragon can eat up to 50 live crickets a day as well as a variety of fresh vegetables
"Exotic mammals aren't any easier and I know that from personal experience.
"I adopted an African pygmy hedgehog from the centre about two months ago and although a hedgehog might not seem that exotic, this variety are not native to the UK and need a lot of looking after.
"I needed to buy a heatmat and thermostat to keep him in the correct temperature-controlled environment as well as mealworms and specific cat food for him to eat.
"I've got medication to keep his quills in good condition and special stuff to bathe him, on top of cleaning his cage regularly.
"I knew more or less what I was getting into but even for me it has been a learning curve."
Whether uneducated or just unprepared, a huge number of exotic animal owners are forced to give their new pets up soon after they arrive.
"It's not like a cat or dog," Lisa said.
"Some snakes easily live up to 20 years and unusual birds up to 60 years.
"At the centre here we have a huge population of terrapins too which can live to be 40 years old.
"With age they grow in size; at one point we had a four-foot iguana and an eight-foot python which were just too big to keep in standard tanks anymore."
With private enclosures generally self-funded and self-managed, education seems to be the obvious way forward.
For Nairn resident Nick Martin, going back to school is critical as ownership of exotic animals rises.
The New Zealand native has lived in Scotland for most of his adult life, but hasn't forgotten the exotic animals of his Kiwi childhood.
"I've been passionate about all sorts of animals my whole life," Nick said, "particularly reptiles and exotics.
"But in Scotland there is a desperate lack of education on exotic pets along with a desperate lack of law.
"Anyone can go out and buy a Burmese python or boa constrictor tomorrow with no regulation."
Appalled at the situation, the self-confessed exotic animal enthusiast set up his own organisation in an attempt to tackle the issue.
Based in Nairn, the Scottish Exotic Animal Rescue (SEAR) service has been working to educate people of all ages on the reality of keeping exotic animals for the last 10 years.
The charity gives training to the Scottish SPCA and other animal handlers in the basics of caring for more unusual pets, as well as attending events across the country to spread the word about caring for all creatures great and small.
The SEAR centre also takes in unwanted exotic animals of all shapes and sizes from members of the public, working to care for the animals while inviting schools and members of the public for educational visits.
"The internet has made it easier than ever to get hold of exotic pets," Nick said.
"Advertising animals on sites such as Gumtree or Preloved makes me so angry as it completely irresponsible to advertise these animals on there. You have no idea who is going to buy it, then what?
"It's a case of meeting the buyer in a random car park with a python in your boot."
Although Nick specialise in reptiles, SEAR has seen a huge variety of animals cross the threshold over the years.
From tree frogs to Chinese water dragons, to giant tortoises and racoons, Nick has seen it all.
"We've got a racoon and a couple of racoon dogs in just now actually," he said.
"Up until four months ago (when they were added to the invasive animals list), anyone could buy a racoon with no licence needed.
"They are extremely destructive and quite difficult to care for.
"But they are by no means the only animals which have been overlooked in current regulations.
"Currently the law works by showing a list of animals you're not allowed to own without a licence, meaning that anything not on that list is fine.
"But there are so many holes in this method, and right now there are campaigns in progress to change to the opposite list – i.e. a list animals you are allowed.
"This would cut out a lot of confusion and it's been trialled very successfully in a few US states.
"We are not saying that everyone with an exotic pet doesn't look after it properly, but unfortunately this is increasingly the case.
"I love animals but even I can see when they belong in the wild.
"After all, a bird in the nicest cage in the world is still a bird in a cage."