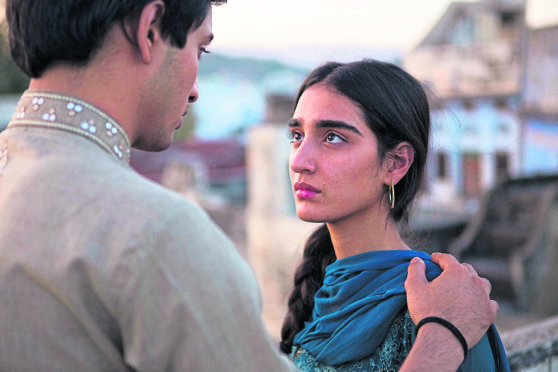 Winners of top prizes at Cannes and a contender for next year's Oscars sit alongside short films from Lewis and many others in this year's Hebrides International Film Festival.
The events takes place in venues throughout the islands from next Wednesday to Saturday.
This year's films include Iranian drama Lerd – A Man of Integrity, which won the Un Certain Regard Award at the Cannes Film Festival, and American film The Rider, which won the Directors' Fortnight Art Cinema Award – again, from Cannes.
Lerd is about a gold fish farmer in a village in northern Iran, whose attempts to make an honest living come up against a corrupt system, where money and power beat environmental concerns.
American drama The Rider, which took the Directors' Fortnight Art Cinema Award, tells the story of a rodeo star who faces a bleak future being unable to ride again, after a devastating accident.
Another award-winning film on the programme for this year's festival is What Will People Say. It already has a number of prizes under its belt and has been selected as the official Norwegian entry to the Foreign Film category at the 2019 Academy Awards.
Set in Norway and Pakistan, it traces how a Pakistani immigrant family deals with its teenage daughter's affair with a local boy in Norway – taking her back to Pakistan and portraying the cultural shift between the two countries.
All the films will give the audiences something to think about, according to festival curator Muriel Ann Macleod, director of the Rural Nations Community Interest Company.
She said: "Lerd is a very strong film. It's about a gold fish farmer trying to make his business work but he has problems with the water and you find out that the neighbour, who is a big businessman trying to get hold of the land, has poisoned the water.
"Being an honest guy, he wants to have something done about this but you learn that the whole society works on bribes and there's nothing he can do. It makes you reflect on your own society in a way. It shows that in small communities local people have no real say in how to control things.
"I thought it was interesting because of how unimportant the environmental issue was. It was about who owned what and who was making money."
The core of the festival is the screening of current environmental documentary features – Blue from Australia, Plastic Ocean, A River Below about pink dolphins in the Amazon and many more.
Two of the shorts – Cianalas and MS, Mexico and Me: Aileen's Story – come from Lewis and the film festival is also showing Mar a Thachair Do Dh'fhear a Sgur a Dhol Eaglais, winner of the FilmG award 2018, and Fish in the Sea, a documentary about sustainable fishing in Scotland.
The fifth Hebrides International Film Festival is supported by Creative Scotland, HIE and other agencies and presented in collaboration with An Lanntair.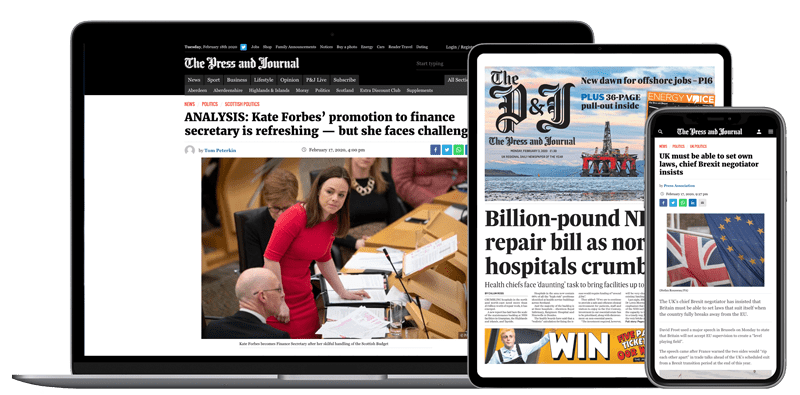 Help support quality local journalism … become a digital subscriber to The Press and Journal
For as little as £5.99 a month you can access all of our content, including Premium articles.
Subscribe