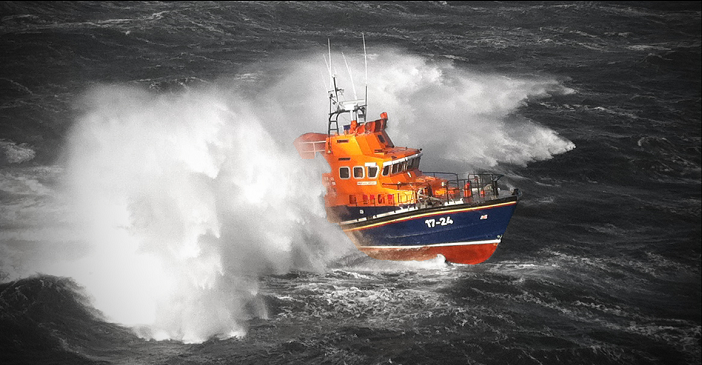 An injured woman was rescued after her horse returned to its stable without her.
The unnamed rider, who is in her 30s, set off from Tahuna stables, just south of Newburgh on Tuesday night and had been riding along the Mains of Foveran coastline.
Lifeboats from Aberdeen were alerted just before 8pm on Tuesday evening after receiving reports of an injured female on the beach.
It is understood a local farmer raised the alarm when the horse returned to the stables without its rider.
On assessing the casualty, who had suffered rib and spinal bruising, the ambulance service and RNLI doctor decided to air lift the woman to Aberdeen Royal Infirmary.
A spokesman for Aberdeen's RNLI last night said: "Both Aberdeen lifeboats launched shortly after 8pm on Tuesday responding to a request from HM Coastguard to assist an injured person on the coast just south of the Ythan Estuary.
"A female was reported to have fallen from her horse while riding on the beach.
"Aberdeen's inshore lifeboat (ILB) met members of Aberdeen Coastguard Rescue Team on scene and made a provisional assessment of the casualty.
"The ILB then met the all-weather lifeboat a short distance offshore to ferry a doctor – a volunteer member of the lifeboat crew – to shore to assess and assist the casualty further.
"The RNLI doctor's recommendation was that the safest precautionary means of extracting the casualty would be by helicopter, leading to Inverness-based Coastguard Helicopter Rescue 951 being tasked to the scene."
Last night a spokeswoman from Tahuna stables confirmed the rider kept her horse there and said the rider was "just bruised" and recovering at home, she added: "We don't want to comment further at this time."