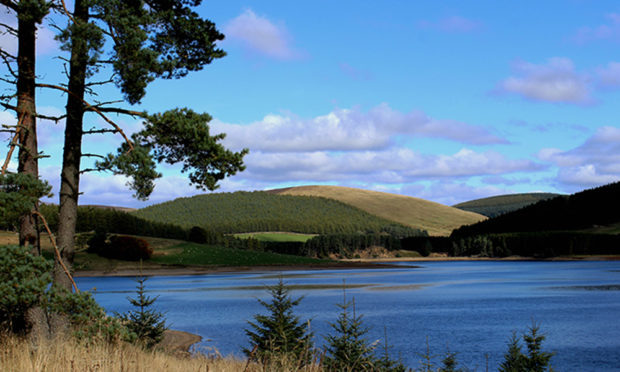 Fresh and clear tap water is something we take for granted in a country where rainfall is plentiful. But, to provide an uninterrupted supply of great tasting, high quality water is no mean feat.
Water from our reservoirs is piped to one of 242 water treatment works dotted around the country before being sent along Scottish Water's massive network of pipes – that stretch more than 30,000 miles across the length and breadth of Scotland – to business premises and homes just like yours. This is a process that happens every minute of the day, every day of the year.
Our drinking water is quality tested every two minutes on average, making it "the most tested water in the world", according to Scottish Water's chief scientist Elise Cartmell. And it is the highest quality it has ever been, with 99.91% of tests taken at customers' taps complying with strict regulatory standards.
As one of Scotland's biggest businesses, Scottish Water has a team of employees all playing a part in providing water to its five million customers.
One important member of the team behind our taps is Inverness-based Neil Brennan. As a water operations manager at Scottish Water for the north he has 109 water treatment works under his supervision – that's almost half of the country's total number.
Neil covers a huge geographical area that takes in Nairn, Aviemore, Cairngorms, Isle of Skye and Isle of Mull. And he, like the 110-strong team behind him, is passionate about helping to deliver 1.3 billion litres of world class water to customers across Scotland every day.
He said of his role: "My team and I are split across nine areas. Our responsibility is to ensure the water quality, and quantity, for our customers. As water operations manager, I am also responsible for the health and safety of my team of people working on the range of Scottish Water sites across Scotland."
Across the north area, our water comes from a range of places, but the majority is sourced from reservoirs and lochs, like Loch Ashie and Loch Duntelchaig that serve Inverness.
Groundwater also comes from boreholes and springs before going through a rigorous treatment process at one of the north's 109 water treatment works, which makes the water clean and safe to drink. After this, it travels along a network of underground pipes before reaching our taps.
Of course, providing high quality drinking water doesn't happen by magic. Behind the scenes a huge round-the-clock monitoring, testing and sampling operation is going on in both Scottish Water's laboratories in Edinburgh and Inverness.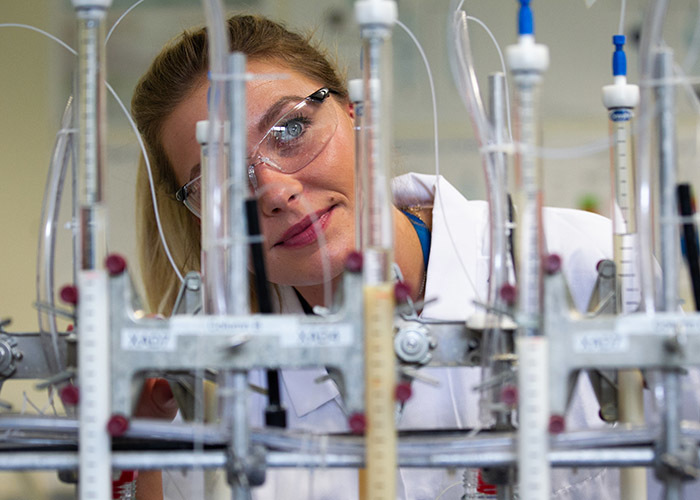 Each day hundreds of samples from reservoirs, treatment works and customers' taps go through rigorous tests, to ensure the water we receive is the freshest, clearest and best-tasting it can be. Nothing is left to chance as a team of tasters check for any abnormal odours or flavours on their noses and tongues.
After the taste tests, samples go to a lab for further testing in a bid to detect any unwanted bacteria.
In addition to the testing carried out by trained staff, technology is also used to continuously monitor the water flowing through the miles of pipes beneath us.
Neil explained how a variety of processes are in place to make sure the quality of our drinking water remains high.
He said: "The clarification stage gets rid of the colour and smaller particles and the filtration stage catches anything else. We also have several large membrane treatment plants that percolate water using membrane treatment technology, and lot of small transportable treatment units too that we take direct to the sites.
"During the treatment process we want to remove any impurities, colour and bacteria. Some water that arrives at our water treatment works is absolutely crystal clear, and probably drinkable, but we will always treat it as a safety precaution.
"Another stage is disinfection to kill all the bacteria and protect the water as it travels through our pipe network to our customers' taps.
"We have very strict water quality guidelines and various checks in place, including inter-stage monitors that make sure everything is working as it should and will pick up anything when it isn't. Behind all of that is the regular water sampling that goes on at all the water in the tanks, every works and a selection of properties throughout the network, every day to ensure that what we are providing continues to be of the highest quality."
In a bid to highlight the vital role water plays in our lives, and the high quality, great tasting water available from the tap in Scotland, Scottish Water has launched a campaign called Your Water Your Life. The campaign, which was launched in June 2018, is encouraging more Scots to top up from the tap, something Neil and his colleagues across the business already do.
He added: "I am proud of what we do, and I want to let people know the lengths to which the staff here go to bring this high quality water to your taps."
Restaurant owner invites customers to top up from the tap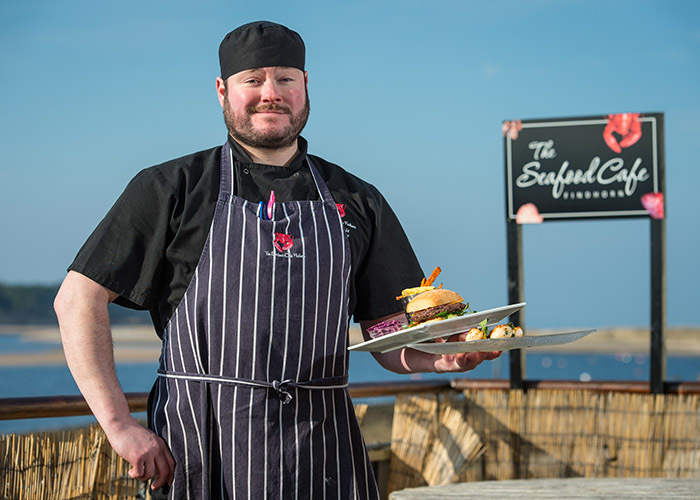 A restaurant owner in Aberdeenshire is throwing his weight behind Scottish Water's Your Water Your Life campaign and is encouraging customers to top up from the tap for the sake of the environment.
Morayshire businessman Ian McGhie (pictured above), who owns The Seafood Café, already offers tap water to customers who visit his Findhorn restaurant.
He said: "We already offer free water to all our customers. We have actually got bottles of tap water in our fridge that we fill up from the tap and chill for our customers. Nine times out of 10 there is a glass bottle of tap water on every table.
"Where we are located is a beautiful part of the world so we have locals and tourists out walking coming in to the restaurant to ask for water – once and twice a day – and we fill up their bottles. And we cater for their dogs too by filling up a bowl of tap water for them.
"It is literally 'on tap'. I am more than happy to provide water for our customers."
As someone who has been in the hospitality industry for many years, head chef Ian always aims to keep customers happy and providing tap water is just one way of doing this, along with other initiatives such as a Bring Your Own Bottle (BYOB) policy with FREE corkage.
Ian, who is preparing to launch The Seafood Restaurant & Grill in Lossiemouth in December, is a big supporter of Scottish Water's campaign.
He said: "I think the campaign is great. Scottish water is high quality and we will do anything we can to encourage drinking it.
"Of course, we do still stock bottled water as there is a customer demand for it, but it is also Scottish."
The restaurateur is keen encourage other local restaurants, bars and cafes to top up at the tap, not only from a business point of view, but from a conservation point of view because, he says: "Anything that benefits the customer will benefit the business."
Why turn to tap?
From keeping cash in our pockets to helping protect the environment, there are many great reasons to top up with tap water at home, at work and when we're out and about. Here, we round up just a few of them:
1.   SAVE MONEY
Little changes can lead to big savings. On average a litre bottle of water costs about 65p, so topping up daily from the tap could save £1.30 a day – that's nearly £500 a year. Take a reusable bottle with you and you can refill throughout the day.
2.   STAY HYDRATED
Our bodies are made up on average of 60% water, so it's important to keep up our fluid intake in order to support important functions including digestion, regulating body temperature and circulation. NHS Choices recommends drinking 6-8 glasses of water a day – about 2.5 litres – but in hot temperatures or if you're exercising it's a good idea to take on a little more water to keep yourself in peak condition.
3.   CUT CALORIES
Tap water is naturally calorie-free, meaning you can enjoy as much as you like, as often as you like. A quick way to reduce your calorie intake is to substitute sugary, higher-calorie drinks with water to stay both hydrated and in shape.
4.   PROTECT THE ENVIRONMENT
Zero Waste Scotland estimates 20 million plastic bottles are littered in Scotland each year and about 120,000 tonnes of plastic packaging waste is produced from our homes over a 12-month period. Drinking tap from a reusable bottle is an easy win when it comes to protecting the environment.
5.   DRINK THE BEST
Scotland's Drinking Water Quality Regulator has reported that our tap water meets some of the strictest standards found anywhere in the world, with samples tested every two minutes on average.
Top up from the Tap is part of Scottish Water's Your Water Your Life campaign. To find out more click here.