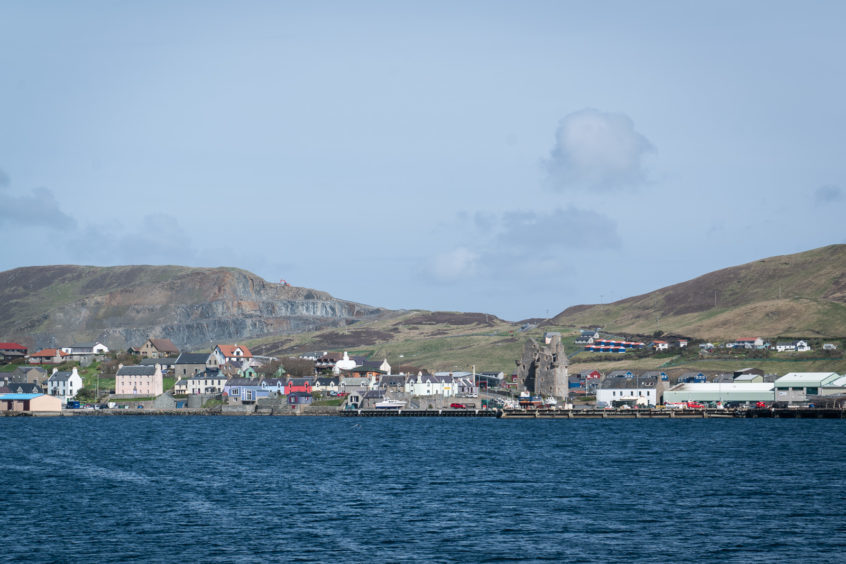 A fatal accident inquiry into the death of a fisherman off the west side of Shetland has been adjourned after unexpected evidence was revealed yesterday.
Lerwick Sheriff Court heard the second day of evidence into the death of 34-year-old Scott Rennie, from Newton Stewart in Wigtownshire, who fell from the King Challenger on June 23, 2016.
Ex-fisherman Paul Jones, 38, who was a good friend of Mr Rennie, said that he was knocked overboard by a dredge bar when it "flipped over" owing to the motion of the sea. The heavy bar, he said, struck Mr Rennie on the right hip. Mr Jones was speaking by video link from Dumfries.
Accident inquiry learns of prevention measures taken following fisherman's death
Mr Jones's evidence conflicted with a statement he had given to the police on the day of the accident that was read out by procurator fiscal Rosie Cook. But Mr Jones said that he had been in shock when he gave the statement to police, which just after he learned his friend had died.
Earlier in the inquiry, crewman Iain Bell said that Mr Rennie had simply tumbled overboard with no contact from the gear that was in the process of being mended.
Maritme and Coastguard Agency inspector Andrew Philips told the court yesterday that legislation was shortly to be introduced which would make the wearing of personal flotation devices or lifejackets or lifelines mandatory on the deck of a fishing boat, unless the vessel owner produced a risk assessment saying that the use of such devices would actually increase the danger to crewmen.
Adjourning the inquiry, sheriff Ian Cruickshank said the evidence had identified a possible additional contributory factor, but it was not clear if that had a part to play in Rennie's death.
A preliminary hearing will be heard in Lerwick on November 21.