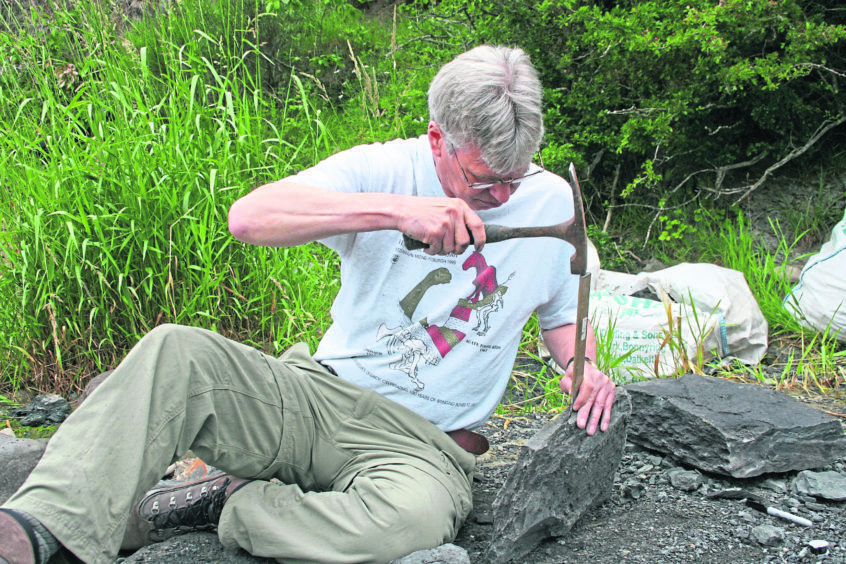 Dr Nick Fraser might spend most of his life surrounded by old bones, but there's no way this effervescent Scot, who was passionate about palaeontology even before he started studying it at Aberdeen University, could be described as a fossil.
On the contrary; whether uncovering previously unknown species of dinosaurs or delving into myriad aspects of the past, Nick is a natural-born evangelist for his subject.
As the Keeper of Natural Sciences at National Museums Scotland, in addition to being a working palaeontologist in the field and a widely published author of research, Nick is also responsible for around 10 million museum objects, including the Natural Sciences collection which, in addition to fossils, features zoology and geology and other related disciplines. It's a research collection of international significance, visited by scholars and scientists from around the world.
And there are also the galleries in Chambers Street in Edinburgh which contain fossils, animal specimens, amazing geological phenomena, meteorites and countless other artefacts.
Nick's enthusiasm for his subject is infectious. He has some of the innate ability to communicate shared by the likes of Professor Brian Cox and David Attenborough.
He said: "Over the years, I have led a number of major fossil excavations ranging from Jurassic dinosaurs in Wyoming and a major bone bed of 14-million-year-old whales to plant fossils in northern China.
"Much of my exploration work has been funded by the National Geographic Society. However, my most recent adventures have been a lot closer home with digs in the Scottish Borders and also on Skye.
"Our work in the Borders over the last four or five years demonstrates that this area is key to understanding how animals with backbones first colonised the land.
"This was clearly a major step in the history of life on Earth, for without it many of the familiar animals today such as reptiles, birds, mammals, and of course ourselves, would not be around.
"Yet until we started our work in the Borders, this period in time, approximately 360 million years ago, was shrouded in mystery.
"This is such a huge find that it will take us many years to obtain a complete understanding of this evolutionary event and we are still making many exciting discoveries."
Nick is accustomed to picking up his passport on a regular basis.
As an acknowledged expert, his thirst for learning is all-consuming.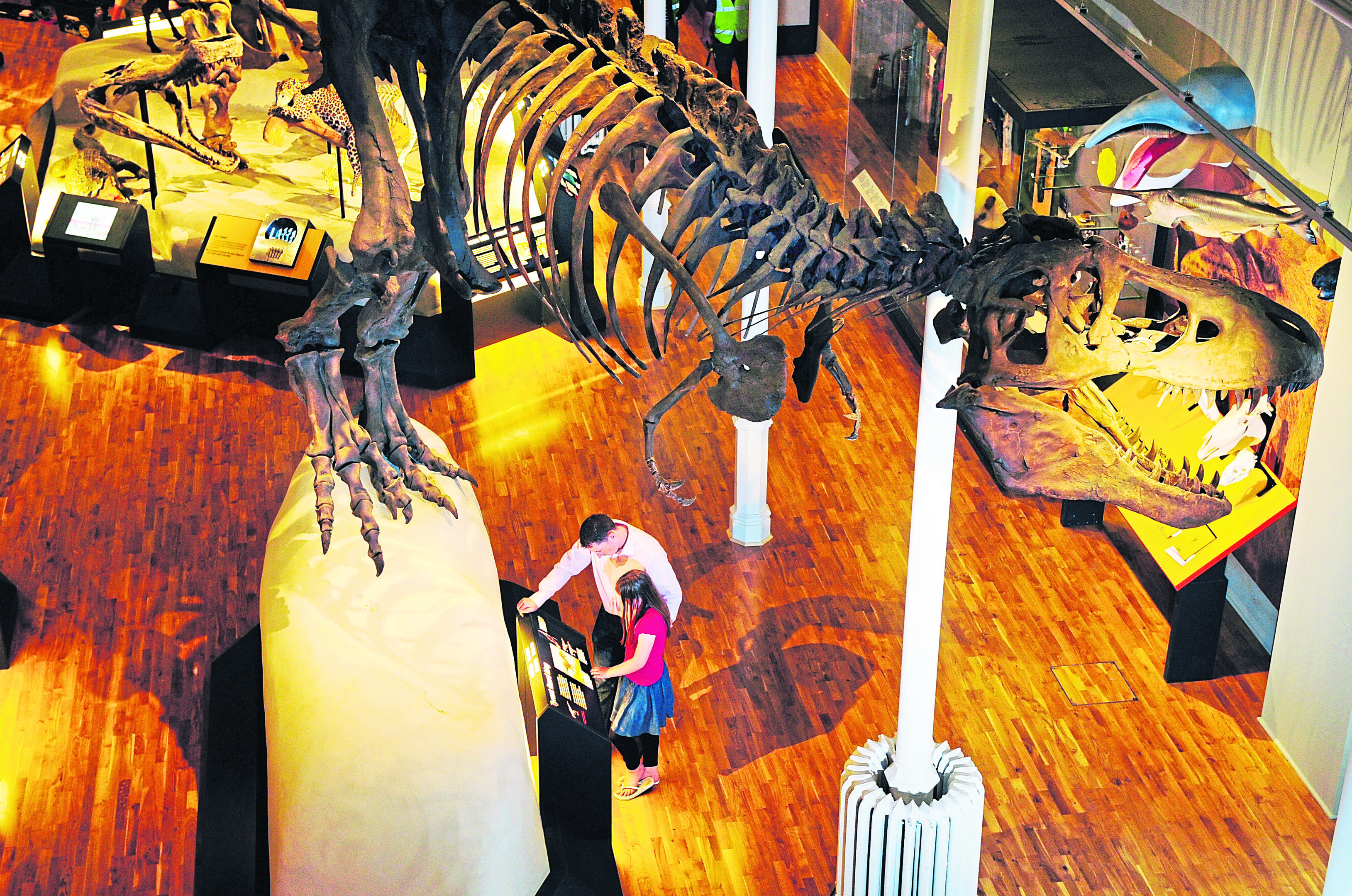 But recently, his sojourns have been in the north of Scotland, which is also awash with fascinating findings.
He said: "Skye might seem a long way from places such as the Gobi desert or the famed deposits in northern China yielding feathered dinosaurs.
"But many of the rocks around its rugged coastline are Middle Jurassic in age and therefore exactly the same age as the earliest Chinese dinosaurs.
"So there are great opportunities for major discoveries on the island. However, it does not give up its treasures easily and many of the smaller vertebrates are often mistaken for small spots of algae growing on rocks and pebbles.
"The fossils have been around for 140 million years and are in no hurry to give themselves up to enthusiastic palaeontologists.
"But with a mixture of patience and luck, we are beginning to appreciate that, in the future, Skye will occupy an important place in the research of early lizards, dinosaurs and mammals.
"Another internationally significant area for Scotland is Moray with its so-called 'Elgin reptiles'. Known since the 19th century, these rather obscure fossils are generally nothing much to look at – so you could be forgiven for overlooking them completely.
"Occurring as natural moulds in the sandstones around Elgin and Lossiemouth, they are exceptionally hard to interpret and, for many years, we relied on making silicone casts to even realise what was represented in the rocks.
"These rocks and associated fossils range from around 230-260 million years old, and so they are contemporaneous with the earliest dinosaurs.
"It has even been suggested that there is one of the world's oldest dinosaurs in these rocks.
"The Elgin Museum and National Museums Scotland have good collections of these fossils and we are looking at these again as the advent of Computed Tomography (CT scanning) has opened up a whole new way of studying them.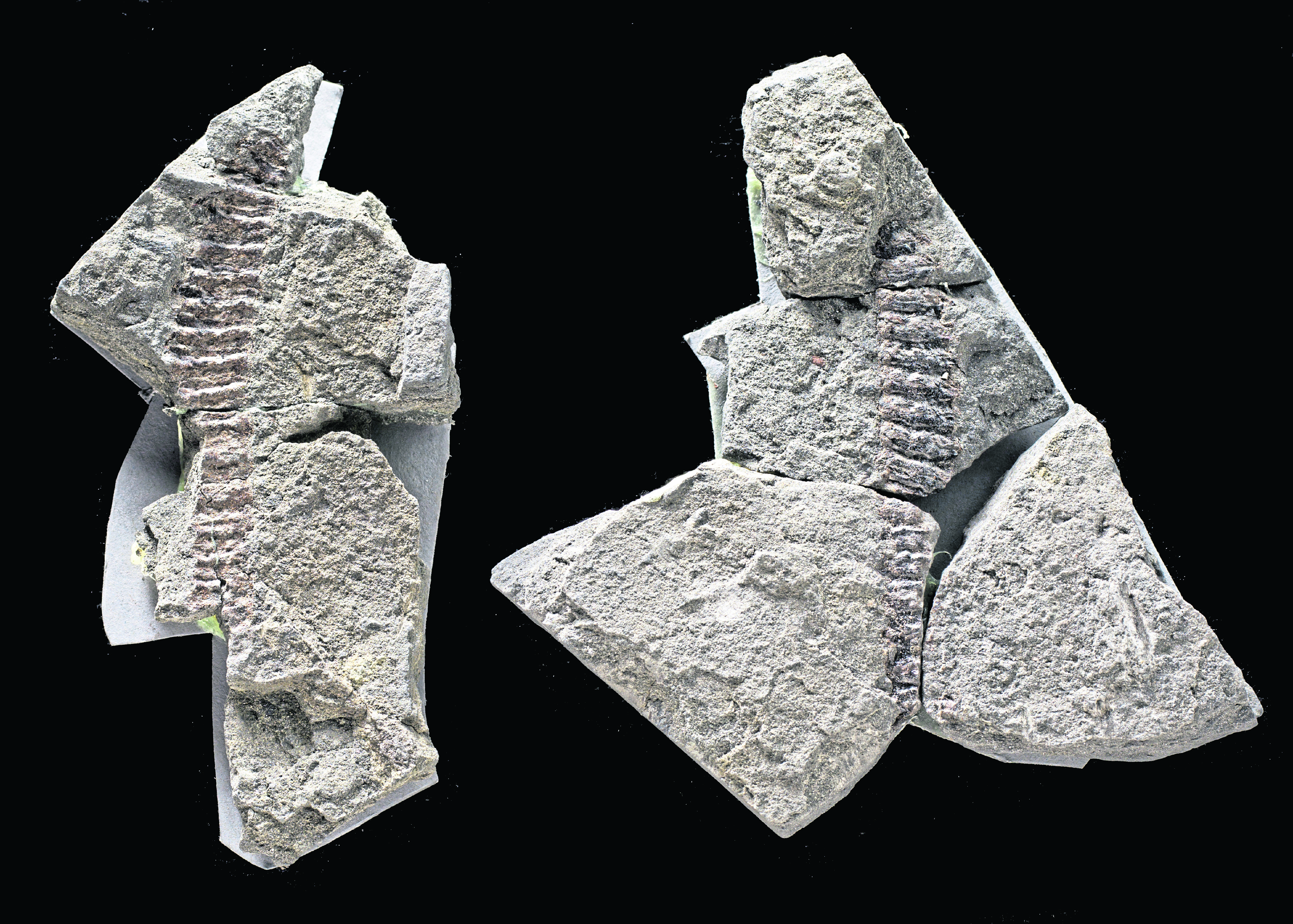 "There is now an opportunity to get much clearer images of these fossils which we expect will in turn provide a much better understanding of them – so, who knows, maybe we can confirm the Elgin dinosaur."
Nick appreciates the advantages of new technology in assisting his quest. Currently, on average, there seems to be about one new species of dinosaur being uncovered every week.
In addition, new fossil species of different kinds of animals and plants are being discovered every day, demonstrating just how little most of us know about the world and its history.
But as Nick added, frequently these new finds are made by accident – and often by members of the public.
He said: "I never tire of the thrill of splitting open a rock and seeing for the first time a representation of a life form from millions of years ago.
"In fact, I think every child should be afforded this opportunity. It is there all around us – fossils are waiting to be discovered in all sorts of places in Scotland – whether it's fishes in Caithness, dinosaurs in Skye, trilobites in the Pentlands and the earliest amphibians in the Borders.
"I can't imagine a better way of instilling that spirit of enquiry into a young mind. That first observation will definitely be followed by how, why and when.
"In other words, they are the first steps on the road to science and scientific discovery."
Until recently, science suffered from a rather stuffy reputation. Yet, given the recent emphasis on Stem (Science, technology, engineering and maths) subjects, old barriers and obstacles are being dismantled.
Nick is among those people whose sense of wonder at what is waiting to be unearthed casts a spell over anybody who listens to him.
Indeed, he is committed to shattering old sterotypes and, if you want any evidence of his resolve, he provided it with a mesmerising account of why he is in thrall to his vocation.
He said: "Palaeontology has provided me with so many rewarding experiences after I was first introduced to the subject as a student at Aberdeen University.
"Dissolving blocks of limestone in weak acid to reveal bones of small lizard-like animals got me hooked on the subject.
"Since then, I have been lucky enough to dig for giants such as diplodocus and mastodon to tiny fossil insects little over one millimetre long, and each has been special in its very own way.
"There were the discoveries in China of a bizarre hammerhead marine reptile and an early turtle, but one completely lacking a shell, and that ranks among the highlights of my career.
"Perhaps my most magical moment was discovering a new form of Triassic gliding reptile. I was splitting shale in a working quarry in Virginia searching for fossils, fishes and plants.
"It was an incredibly hot and humid day with temperatures in the high 30s and I was very tired.
"In the midst of this dusty environment, it was difficult to see the surfaces of the rocks and I thought there was nothing on this particular piece and was poised to throw it over my shoulder when the sun cast faint shadows of what looked like a fish tail.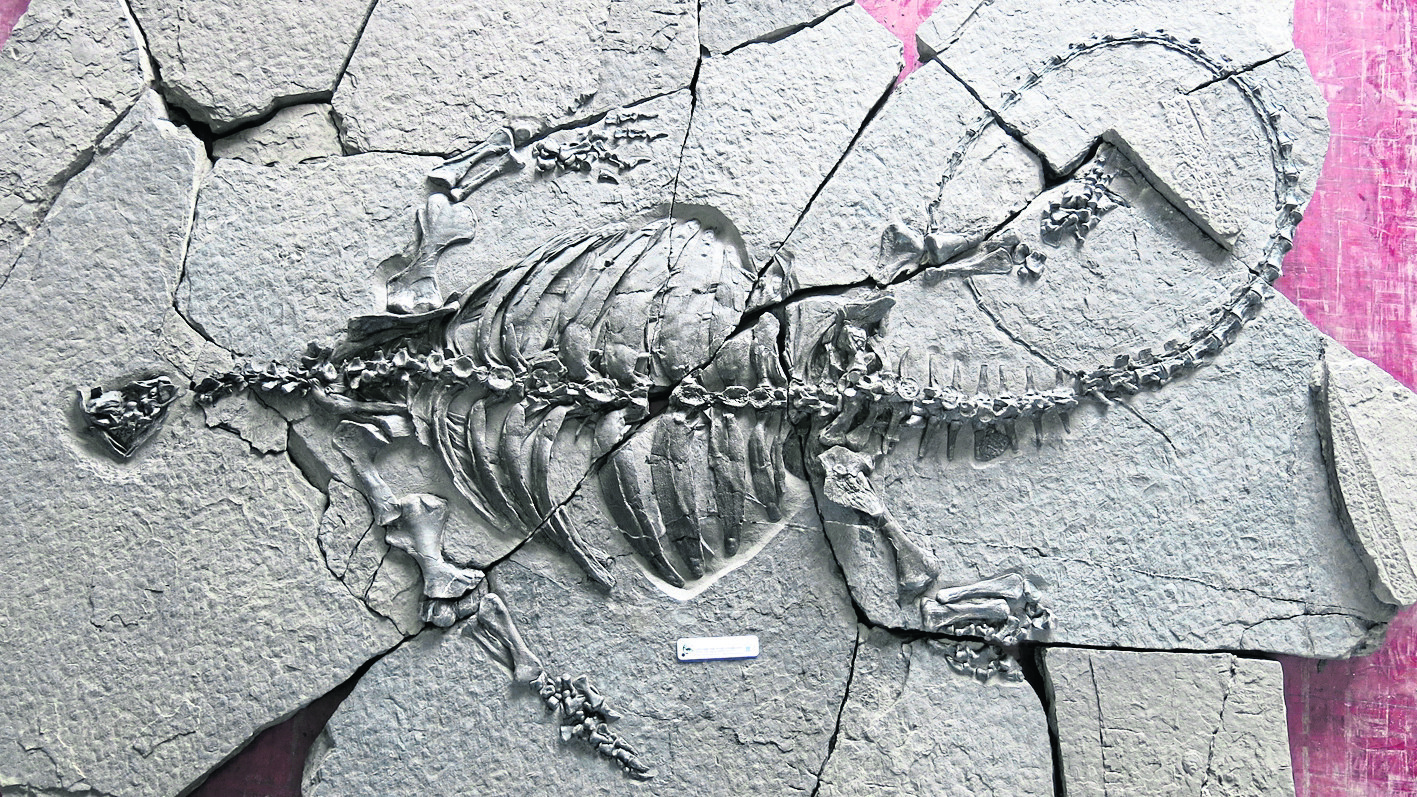 "I put the piece to one side for wrapping and packing later on. When I came to fill in my field notebook at the end of the day, I scrutinised this piece a little more closely and saw the outline of a small skull and long neck protruding from the end of the 'fish tail'.
"This was no fish, but the rib-cage of a completely new kind of reptile that in life possessed greatly elongated ribs that supported a gliding membrane!"
Such spellbinding incidents have shaped his career. And Nick is in no mood to slow down as he pursues fresh discoveries on his peripatetic tour of duty.
He has one abiding mantra which he packs with him wherever he ventures.
As he added: "You never know what you might find. Perhaps a cliff in Skye or the bed of the Whiteadder River in the Borders will trump all my previous discoveries."
The hunt is on!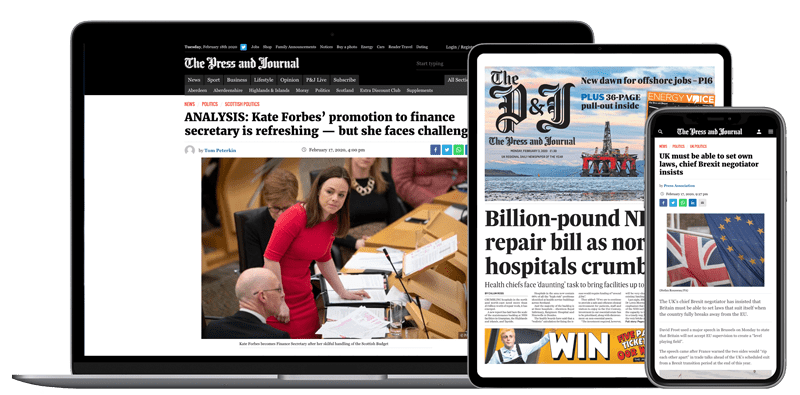 Help support quality local journalism … become a digital subscriber to The Press and Journal
For as little as £5.99 a month you can access all of our content, including Premium articles.
Subscribe