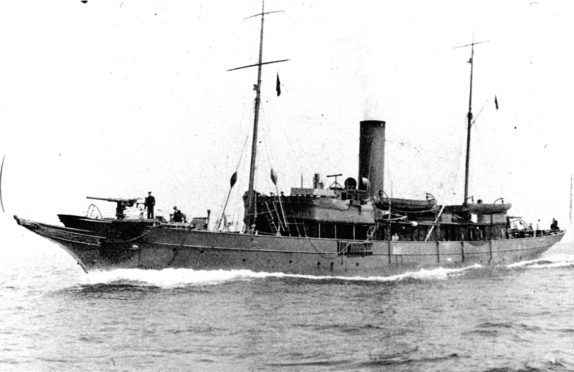 The public launch of a new book exploring the Iolaire tragedy takes place today.
The Darkest Dawn: The Story of the Iolaire Tragedy will be officially launched tonight at 7.30pm at An Lanntair in Stornoway as part of the Faclan Hebridean Book Festival.
Tragedy struck HMY Iolaire when the vessel hit rocks on the Beasts of Holm in the early hours of January 1 1919, as sailors returned home from The Great War.
The Darkest Dawn tells the story of each and every man on board – those who were lost and the 80 survivors – as well as the stories of their families and the community they left behind.
Co-author of the book Malcolm Macdonald said: "I get a lot of satisfaction from finishing it after all these years of work, especially with Donald John passing away. I carried it myself for the last four years so it's a huge relief.
"I'm very, very pleased with it and I think Donald John would have been more than satisfied. I don't think he envisaged the size of the book or the quality.
"I think the stories were so sad that it plucked at the emotions and, as families, we've all gone through sorrow. Death doesn't go away.
"The mystery of the Iolaire and why she did actually hit the Beasts will never properly be known."
The HMY Iolaire tragedy is the worst maritime disaster for loss of life in UK waters in peacetime.