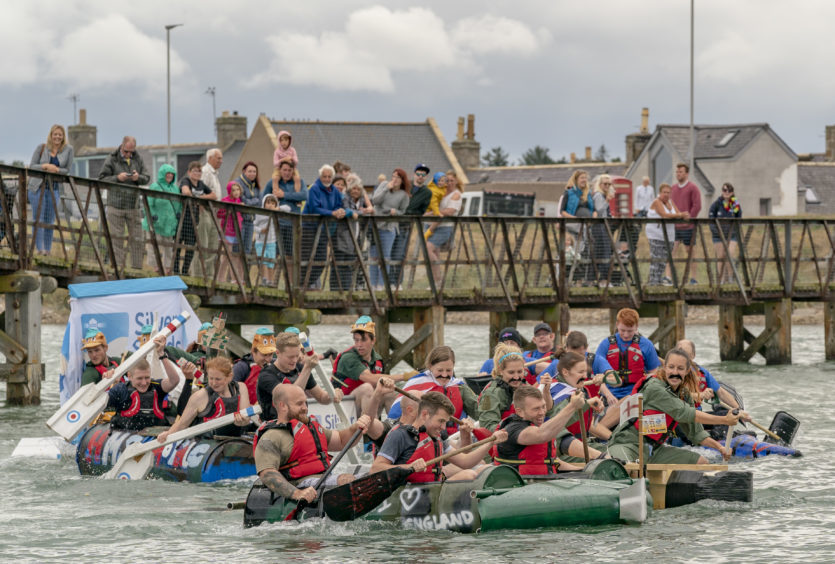 Money raised at one of Moray's most popular family-friendly events has been distributed to four charities.
A total of £2,400 was amassed by participating teams and from collections at the Lossiemouth Raft Race in July.
The cash was split between four different charitable organisations, MFR Cash For Kids, the Ladybird Development Group, Moray Fresh Start, and the RAF100 Appeal who were named in advance as the beneficiaries of any money raised.
The theme for the 2018 Lossiemouth Raft Race was the RAF Centenary, with competitors in the homemade boat race and those who attended invited to dress up to fit that theme.
The winners of the competition, which is now in its 41st year, was the team from the Steamboat Inn, Lossiemouth.
A spokesman for RAF Lossiemouth said:
"This year's Lossiemouth Raft Race was another great success. And the £2,400 raised by local people will now go towards helping and inspiring young people across Moray."