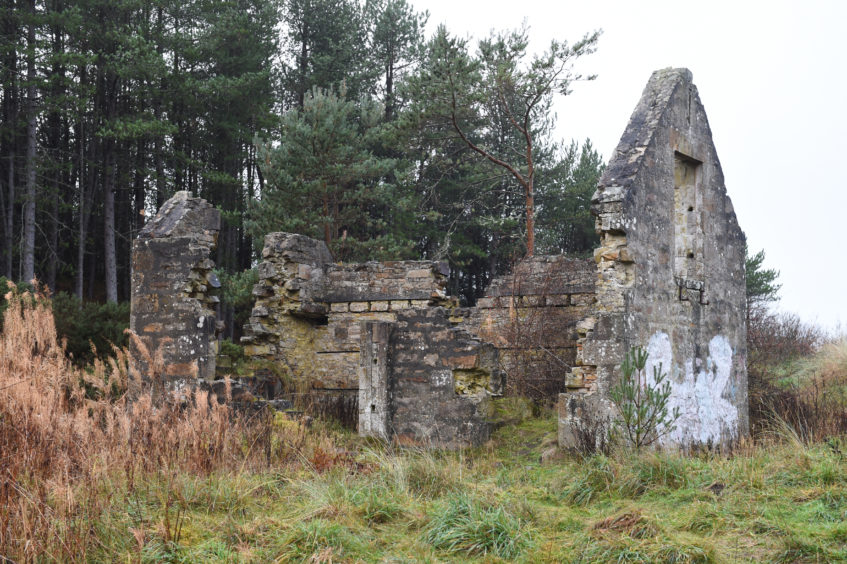 Ambitious plans to convert a historic ruin on a Moray beach into a holiday park have been met with a mixed response from locals.
The Millie Bothy is an abandoned ruin that dates back from the 19th century on Roseisle Beach.
New proposals lodged with Moray Council outline hopes to restore and convert the bothy into an office and erect 10 self-catering holiday units alongside it.
But objectors have argued it will negatively impact the surrounding landscape and that there is no right of access to the development.
In one objection submitted to the local authority, it is claimed the holiday accommodation "will drastically alter and destroy the natural environment and wildlife in the area renowned for it's beauty and history."
The Urquhart family purchased the Millie Bothy ruins and the surrounding five acres of land at Roseisle in 2017 and believe the holiday accommodation would promote tourism and job creation in the area.
Marianne Urquhart has a long history with the village and urged locals to fully read the plans before passing judgement.
She said: "My grandfather and his twin brother worked at the Millie Bothy as fisherman in the 1950s. My grandfather was lost at sea in 1978 which was before I was born and buying the Millie Bothy is a nice way of connecting our histories.
"I felt it was really important that the person who bought the Millie Bothy understood its heritage and that of the local area.
"The Millie Bothy ruin itself will be restored and serve as an office/gallery. The gallery will tell the fishing heritage story through photography. It's very sad to see the Millie Bothy as a ruin and we want to restore it before it's lost forever."
Ten self-catered holidays cabins designed to look like fisher huts will be installed alongside the bothy.
On social media, the proposals were met with a mixed reaction.
Andrew Barker said: "The salmon bothy is a wreck and the family wanting to redevelop it have a long connection with it. Bringing money into the pubs/local community surely a good thing no?"
But Marie Slater wrote: "Well I really don't think it will do anything to enhance what is a beautiful natural area and I really hope that that the council will see sense and refuse permission."
The Millie Bothy was built in the mid 1800s and from 1926 was one of eight salmon bothies owned by the Moray Firth Salmon Fisheries Company.
Five or six fisherman occupied the bothy from February to August each year until the late 1970s.