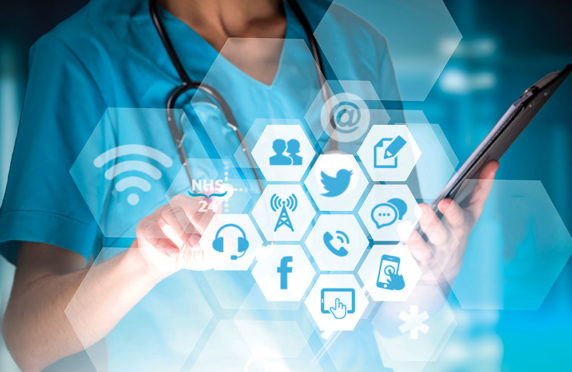 Most of us will be looking forward to some time off with our families over Christmas and New Year. But spare a thought for the people working in the NHS across Scotland who will be on duty night and day, and are gearing up for one of the busiest times of the year.
With many community services, including GPs and pharmacies, altering their opening times over the festive period, the staff at the 111 service, run by NHS 24, will be there to help those in need of medical advice.
Far from winding down, staffing will be stepped up to deal with the estimated 90,000-plus calls it will receive over Christmas and New Year. One of those on duty is clinical services manager, Billy Togneri (pictured below).
NHS 24 was only established a matter of weeks when Aberdonian Billy started his new role as a nurse practitioner, handling the out-of-hours calls that could save a callers' life.
Today, 16 years on, Billy is now leading the team as clinical services manager in the organisation's busy Aberdeen contact centre that takes calls from across the north east. It's a challenging role for the former care home nurse, but one that he thoroughly enjoys and is passionate about.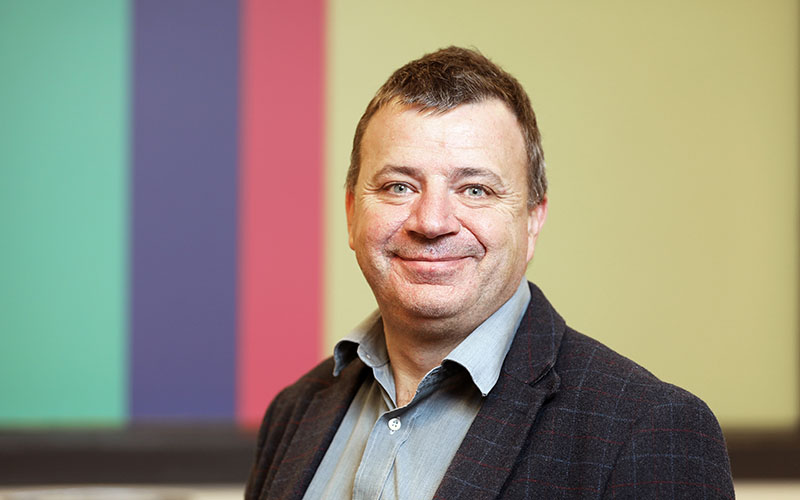 He said: "My background, prior to working at NHS 24, was in the private sector working in nursing homes and care home. It was quite stressful – not that my current role isn't!
"I wanted to work at NHS 24 as I was interested in technology and I wanted to combine both nursing and technology. I liked what NHS 24 was doing and so I started as a nursing practitioner."
It was in this new role that Billy got first-hand experience of working on the frontline as a call handler, and since then the number of incoming calls at the North Contact Centre has multiplied – Billy and his team handle a share of more than 1.5million calls each year.
Nationally, NHS 24 receives between 2,500 (on weekdays) and 8,000 calls a day (at weekends), but over the holiday period – when GP surgeries are closed for four days – calls escalate to a staggering 44,886 calls over Christmas and 50,898 calls over the New Year break.
Now managing a team of charge nurses in the Aberdeen contact centre, one of four main ones in Scotland, Billy oversees the running of the NHS 24 site in Inverness – one of the out-of-hours service's local centres.
He added: "We take operational management responsibility for the service and its 24-hour cover."
It's a dual role for Billy as he is also the liaison between the five partner boards in the NHS, including NHS Grampian and NHS Highland.
Public engagement is also a big part of the clinic services manager's remit, so he when he is not managing the running of the Aberdeen contact centre, or the Inverness site, he is out and about meeting members of the public, promoting the service, explaining how it works, and how it can – and is – developing.
Treating rural patients in remote areas of Scotland has been an ongoing challenge for NHS boards, and this is something that NHS 24 assists with. Fortunately, the way in which patients in rural areas are being treated is changing, thanks to new technology and an exciting soon-to-be-launch app called Near Me.
Billy explained: "The healthcare needs in remote and rural areas are the same as in any other area, and so at NHS 24 we treat callers by assessing them on their clinical need, irrespective of their location.
"Remote areas do have their challenges, and one of them is how healthcare services are delivered face-to-face.
"With some patients living a two-and-a-half hour drive from the nearest A&E, very often their out-of-hours GP is a first port of call for them.
"We always want to make sure we meet their needs so NHS 24 has introduced video conferencing technology to assess them. This is in operation in-hours (when GP surgeries are open).
"This is why it is important that everybody makes sure they know when their local GP surgeries are closed over the festive period and that bathroom cabinets are stocked with medicines and repeat prescriptions."
As you would imagine, the number of calls being handled by each contact centre in Scotland multiples over the festive season, posing extra challenges for the call handlers – and nothing can be ruled out, Billy explained.
"I started out taking calls, and we were often faced with extreme cases, including people not conscious, not breathing or with chest pain, which could potentially be a heart attack, and these calls come from all age groups.
"As it is cold and flu season just now so we do receive a lot of calls from people with chest tightness, and every single one of these calls is treated the same by triage – we cannot rule out that it is not cardiac. A lot of these calls may appear similar, but of course no two people are the same.
"I think the nurses answering the calls do a remarkable job. The stress that the front line call handlers experience in underappreciated. They may receive calls about a child that has stopped breathing then on the next call they are talking to an 18-year-old with a cold."
However, as Billy points out, the service may be under pressure, but the level of out-of-hours healthcare remains as high as any other day of the year.
He added: "In Aberdeen's contact centre it is very busy and it is very much all hands to the wheel. We have got a lot of extra staff on duty to cope with the demand, around 200-plus frontline staff manning the contact centres.
"Yes, we will have a lot to be dealt with, but the call handlers can only take one call at a time, and we want them to do it right and to the best of their ability, so they won't be rushing or speaking fast or hurrying the caller off the phone so they can take the next call – that's certainly not the case here, and that's where NHS 24 is unlike other contact centres."
Billy is working over New Year and will be overseeing the running of the NHS 24 contact centre and the out-of-hours call handlers who could be taking your 111 call.
Your guide to festive good health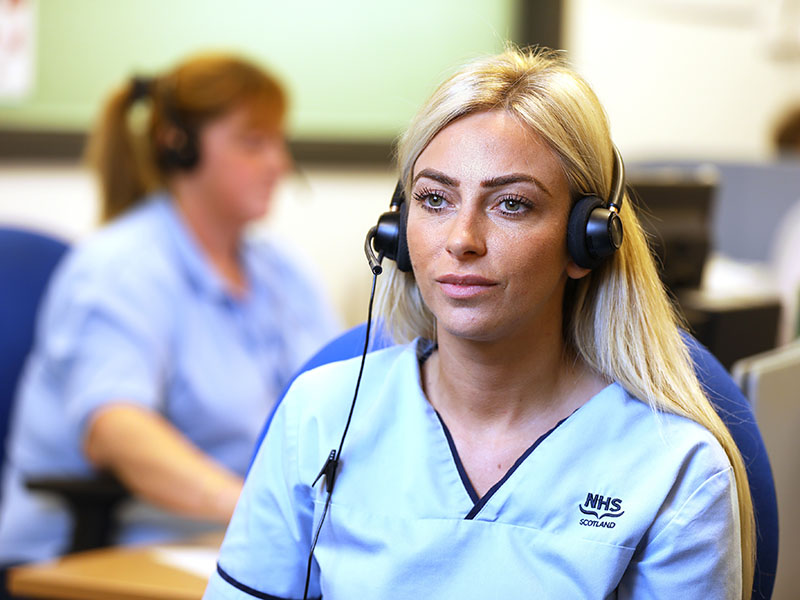 As a call handler, Diane Rock (pictured above) is the first point of contact for those who dial 111 for the NHS 24 out-of-hours service.
She said: "Over the festive period we get a lot of calls from people suffering from a cold – a common ailment at this time of year – and usually we would point them towards the online self-care service, nhsinform.scot, where they can use a symptom checker to find out how best to treat themselves.
"Sometimes, a patient might say they have a cold but, after asking a few questions, we find out their symptoms are more serious and they may need to see a GP.
"A lot of people phone for advice and aren't aware that they can actually talk to their local pharmacist about their symptoms and how to care for themselves at home."
Here, NHS 24's Associate Medical Director Dr Anna Lamont talks us through the most common ailments that can crop up in winter and how best to treat them:
COLDS
Most of us will be very familiar with the main symptoms of a cold – sore throat, blocked or running nose, sneezing and cough. A cold can also leave you with a high temperature and aching muscles, but usually clears up on its own within a week or two.
There's no cure, but you can help your recovery by resting and drinking plenty of fluids, taking paracetamol or ibuprofen, using decongestants to relieve a blocked nose, and gargling salt water for sore throats.
COUGHS
Most coughs clear up within three weeks and don't require any treatment. For more persistent coughs, it's a good idea to see your GP so they can investigate the cause. Short-term coughs are likely to be viral so you can look after yourself at home by resting and drinking plenty of fluids. If you're experiencing breathing difficulties or your cough is particularly severe, you should also get it checked.
STOMACH UPSETS
Tummy problems can also be common at this time of year. Nausea with vomiting and/or diarrhoea usually isn't a sign of anything serious and tends to last only a day or two.
One of the most common causes of vomiting is gastroenteritis, an infection of the gut usually caused by bacteria or a virus that normally improves within a few days.
If you've been vomiting for more than a couple of days, are unable to keep down any fluids, or you have signs of severe dehydration such as confusion, rapid heartbeat and passing little urine, you should seek help from a GP, or NHS 24 if it's out of hours.
Indigestion is also common at this time of year when people tend to eat and drink more than usual, so keeping a stock of stomach settlers at home is a good idea.
FLU
This is an infectious viral illness especially prevalent in winter, and can be spread by coughs and sneezes. Although unpleasant, you'll usually begin to feel better within about a week.
Flu is caused by a different group of viruses to a cold and the symptoms tend to start more suddenly, be more severe and last longer. They include a high temperature, tiredness and weakness, headache, aches and pains, and a cough. If you're otherwise fit and healthy, there's no need to see a doctor. The best remedy is rest at home, staying warm and drinking plenty of water to avoid dehydration. Take paracetamol or ibuprofen to help ease symptoms. If they get worse or haven't improved after a week, you should seek medical help.
EARACHE
Earache is a common problem, particularly for children, and is usually caused by a minor infection that will often get better within a few days without treatment. You can use over-the-counter painkillers to treat the pain and your pharmacist will also be able to advise on the best way of treating symptoms and may be able to recommend eardrops. You should contact your GP, or NHS 24 if out of hours, if the earache doesn't improve within a few days, something is stuck in the ear or if you or your child have symptoms such as a fever, vomiting, severe sore throat, swelling or discharge from the ear.
MINOR INJURIES
Keep plasters and bandages at home for minor scrapes, burns, cuts and bruises. If you've had a nasty accident and need treatment but it's not a life-threatening situation you can go to a minor injury unit. To find the nearest one to you anywhere in Scotland, check the Service Directory on nhsinform.scot
Medicine cabinet essentials
Prescriptions: If you receive regular prescriptions, make sure you have enough medication to take you through the Christmas and New Year period until your GP surgery opens again.
Pain relief: 'Tis the season for coughs and colds so stock up on painkillers such as paracetamol, ibuprofen and aspirin which will help to lower your temperature too if you have a fever.
Stomach settlers: Tummy ailments such as diarrhoea, constipation and indigestion are particularly common at this time of year so keep a supply of over-the-counter medicines to help with those symptoms.
First aid kit: It's always a good idea to keep a basic first aid kit at home to treat minor cuts, bruises and burns. Antiseptic cream or wipes, multi-sized plasters, bandage, gauze and tape should be top of the shopping list.
Children's medicines: Kids require different dosages to adults so make sure you have junior versions of essential medicines such as painkillers and cough mixtures so you know exactly how much to give them when they're unwell.
Antihistamines: Often used to treat allergic reactions or conditions such as rashes, antihistamines are a good thing to keep at home to help provide relief from milder symptoms.