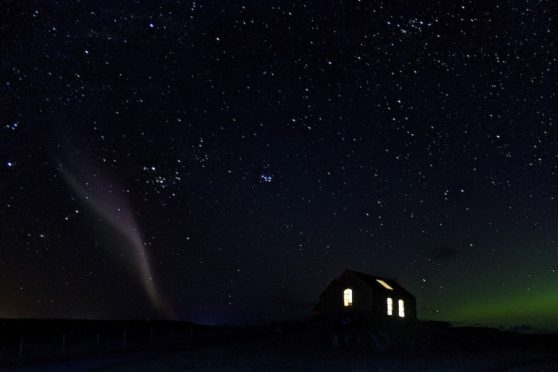 A photographer from Berneray has won the first-ever Hebridean Dark Skies Festival photography competition after introducing crowds to the mysterious phenomenon known as Steve – Strong Thermal Emission Velocity Enhancement.
Casey McIntyre's display called 'Meet Steve' captures the rare phenomenon that can be seen during displays of the Aurora Borealis, better known as the Northern Lights.
The photo is set to appear on the cover of the Hebridean Dark Skies Festival programme, which will be available next week, and shall go on display at an exhibition at An Lanntair that will run throughout the festival next February.
The Hebridean Dark Skies Festival is set to take place on Lewis from February 8 to February 21. Guest speakers include Chris Lintott from BBC's The Sky at Night, science presenter Heather Couper and Astronomer Royal for Scotland, John Brown.
Live music performances and film screenings will also be included.
Andrew Eaton-Lewis, events and marketing coordinator for An Lanntair, said: "We're really excited to be leading on the launch of this ambitious new festival. Lewis and Harris are incredible places to visit all year round, and with this festival, we are giving people another compelling reason to travel here during the winter months – as well as putting on a packed programme of events for those of us who live here to enjoy."
John Brown, Astronomer Royal for Scotland, said: "Being a great fan of the Western Isles and a part-time Skye-dweller, I am looking forward enormously to attending as much as possible of the very ambitious and exciting programme of the first Hebridean Dark Skies Festival in 2019."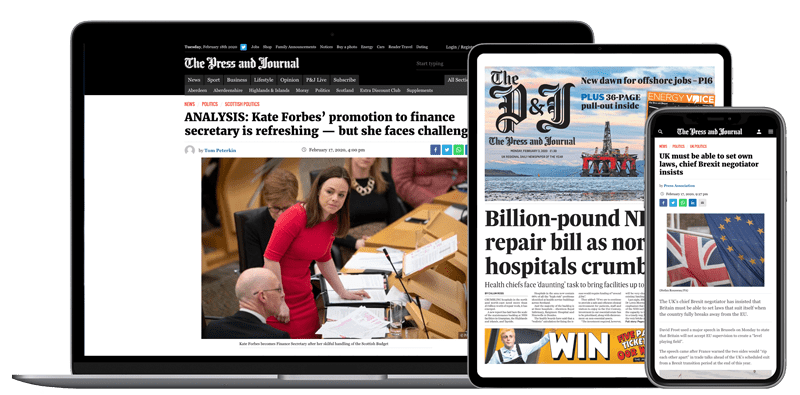 Help support quality local journalism … become a digital subscriber to The Press and Journal
For as little as £5.99 a month you can access all of our content, including Premium articles.
Subscribe