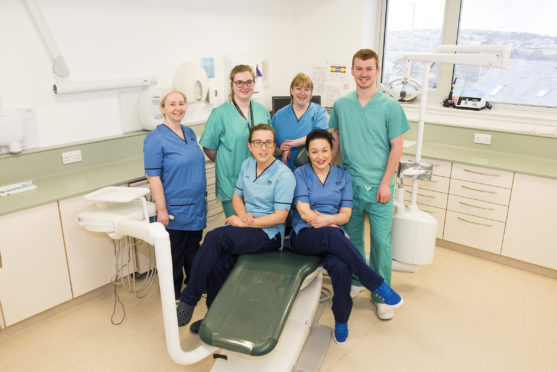 Dental services in the Western Isles and Northern Isles are now leading the way towards helping Scots have healthy teeth.
Findings outlined in the National Dental Inspection Programme (NDIP) Report 2018 placed the islands health boards as the top three in Scotland, pioneering the way towards perfect oral health among children.
A total of 16,814 primary one pupils from across Scotland were given a detailed inspection for the report between November 2017 and June this year – with 266 Western Isles Primary one pupils undergoing inspection.
NHS services in Orkney were awarded the number one spot in providing excellent child dental services scoring 84%, meanwhile Shetland came in second with 82%.
With 79% of children in the Western Isles found to have no obvious decay – eight points higher than the national average of 71% – and almost double their 2004 result of 41%, the board were awarded third place with 79%.
These figures are partly due to the success of their eight year campaign 'Childsmile Weeks', which sees more than 1.500 island youngsters get their teeth checked, receive tooth-brushing instruction and diet advice.
NHSWI Dental Service Director Colin Robertson said: "The Childsmile campaign has been especially successful in the Islands, and this is down to the hard work done in schools and playgroups, where dental and education staff co-operate closely.
"With a new practice coming, a versatile and productive Public Dental Service, and Childsmile reaching more children every year, the local dental services in Lewis and Harris are in their best shape for years.