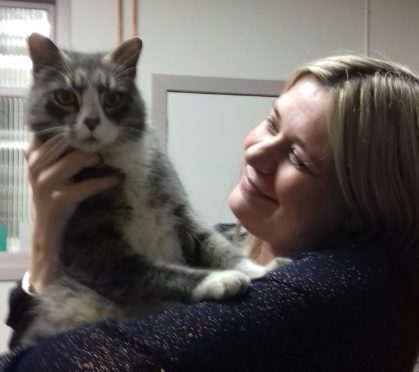 In the four years since he went on the wander in the Western Isles, his owner had slowly come to terms with never seeing him again.
But now, Sam the tomcat has turned up in a disused factory on Lewis.
Sam, a tabby and white wandering cat, had been seen on the odd occasion over the last few years in and around the Barvas area, but SSPCA workers finally caught up with him in a factory at Arnish Point – and returned him to his owner Shona MacPhail.
Mrs MacPhail gave Sam a home in Stornoway in 2013, after he struggled to settle when his original owners – her in-laws – moved from soouth Harris to Tarbert on the east coast of the island.
Sam lived quite happily for about a year in Stornoway – until he saw the boxes being packed for a move and disappeared.
Shona and her husband moved to South Lochs, where people would often tell her they had seen Sam in Barvas in the central part of Lewis.
But however much they searched, they could not find Sam.
However, this week, the Scottish SPCA has reunited cat and owner.
Maggie Adkins, Scottish SPCA inspector, in the Western Isles received a call from a remote factory on the island three months after a cat appeared there.
The workers cared for the cat and helped to look after him but realised he must have a home because of his friendly nature.
Maggie took the cat to the charity's base on the island and, after an appeal for information was launched on social media, Shona contacted the charity as she believed this was her Sam.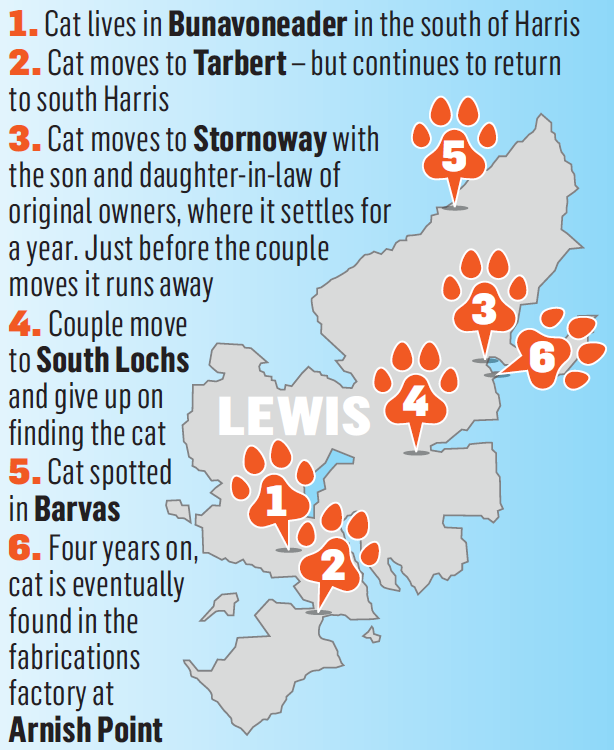 Maggie said: "Sam has proven himself to be quite the adventurer and we are so happy he has been reunited with Shona after four years roaming around the wild and making new friends.
"I know Shona and her family are over the moon and they never gave up hope he would come home, especially since numerous sightings of him had been reported since he first went missing in 2014.
"It is fantastic that Sam now has a roof over his head after several years wandering around in the wild and it's a lovely early Christmas present for Shona and her family.
"The Scottish SPCA would always advise microchipping your cat to avoid this sort of situation in the future, Sam will now be microchipped so someone will always know where he is."
---
>> Keep up to date with the latest news with The P&J newsletter
---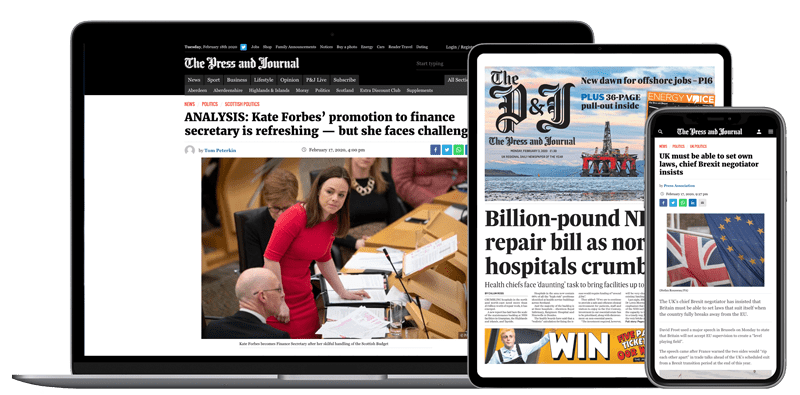 Help support quality local journalism … become a digital subscriber to The Press and Journal
For as little as £5.99 a month you can access all of our content, including Premium articles.
Subscribe