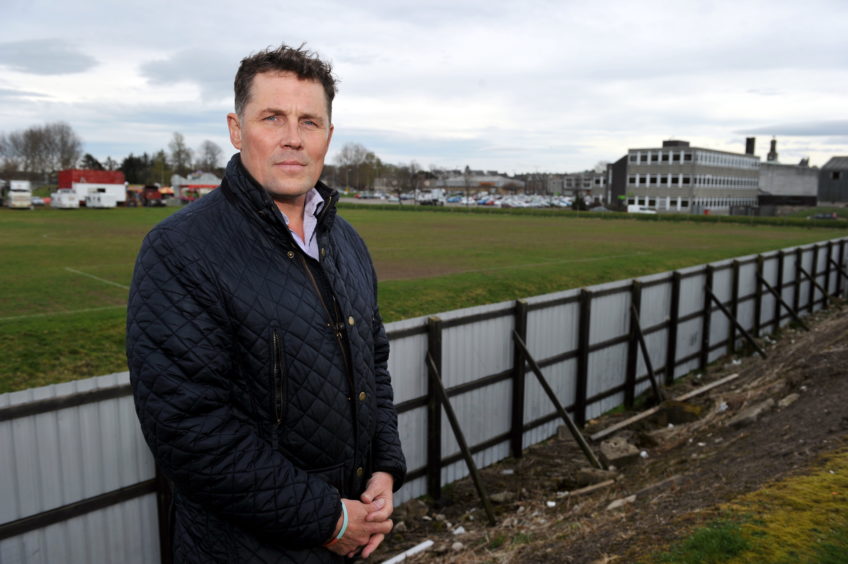 A Moray sports charity hoping to transform a neglected piece of land into new pitches has submitted their bid to buy it from the council.
Elgin Sports Community Trust plan to purchase Lesser Borough Briggs and refurbish it to make it a viable place for local youngsters to keep active.
They have submitted a community asset transfer request to Moray Council after two years of hard work, research and engagement with local groups and organisations.
Dave Allen, chairman of the group, is pleased they managed to get their bid in before Christmas.
He said: "It's been a long process because we are all volunteers so we had to find the time to get evidence and gather support from the community.
"I'm optimistic about whether the council will accept our plan or not as they have seemed receptive to the idea, especially when we proved to them that it's got nothing to do with Elgin City and that is it something in the best interests of the community."
Lower Borough Briggs belongs to Elgin's Common Good Fund, so even if councillors vote to pass the asset transfer through, it will still have to go to the town's sheriff court.
The local authority also has to decide whether to lease it to the charity, sell it to them at an estimated cost of £320,000 or give it to them for free.
Mr Allen, an RAF serviceman, is hoping to own the land and have the grass surface improved and ready to play sports on by the end of next year.
It is currently only used by visiting circuses a couple of times a year.
He said: "If we have to pay for it, I'm optimistic we can raise that money as I don't expect to get it for free but if we do we can get it all sorted out quickly.
"I've got a feeling we will get a decision from the council in about three months or worst-case scenario it will be the middle of the year.
"By the end of next year we will hopefully have the grass surface improved and make it usable and also start raising funds for the 3G pitch."