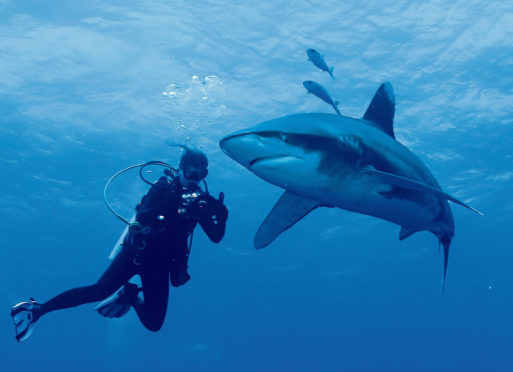 Sharks might not strike you as cute and cuddly. Indeed, their reputation is quite the opposite.
Jaws, the 1975 Spielberg classic, perhaps irrevocably damaged our opinion of the creatures of the deep and people are more likely to be in fear than in awe.
But one woman is determined that the tides will change for sharks and she believes that they should be celebrated and protected in our waters.
Doctor Lauren Smith is a marine biologist and specialises in shark research and conservation.
Her work has taken her across the north-east and she is currently studying sharks in Ullapool, having completed shark dives around the world.
There are more than 30 species of sharks in UK waters with the north coast a hot spot for basking sharks and the porbeagle.
The porbeagle is closely related to the great white and is still recovering from heavy fishing.
At one point, it even became classed as a critically endangered species, but the population is now on the increase again, thankfully.
Lauren says that sharks have even bigger worries than public perception though.
"Sharks are completely misunderstood animals and I really want to try to dispel the myths surrounding them," said Lauren.
"The majority of sharks don't want to be remotely close to humans.
"Some are curious, but sharks in general want to be left alone.
"It's hard enough that the fear of sharks is largely based on myth.
"I did some work with local fishermen and my research has shown that sharks are now ingesting plastic."
Lauren was able to do a necropsy on a catshark, which is more commonly known as a dogfish.
"A necropsy is the term we use for doing a post-mortem or an autopsy on an animal," she said.
"I have good contacts in the fishing industry, so a fisherman in Fraserburgh gave me catsharks that had been caught up in the trawls.
"I discovered microbeads in the stomach because the beads look really similar to fish eggs, which fish eat.
"It's scary to think that plastic is actually getting into the food chain."
Lauren is also a member of Surfers Against Sewage, a grassroots movement tackling plastic pollution and protecting coastlines around the country.
She founded the very first beach clean in Aberdeen and the clean-up, which happens every few months, attracts dozens of volunteers.
The volume of litter that washes up on the beach is partly dependent on the time of year, with storms in the early spring often bringing up particularly large amounts of waste.
Lauren has only just finished clearing up waste left from Bonfire Night – and she discovered pieces of fireworks on the sand.
"When I first started doing beach cleans, only one or two people would turn up," said Lauren.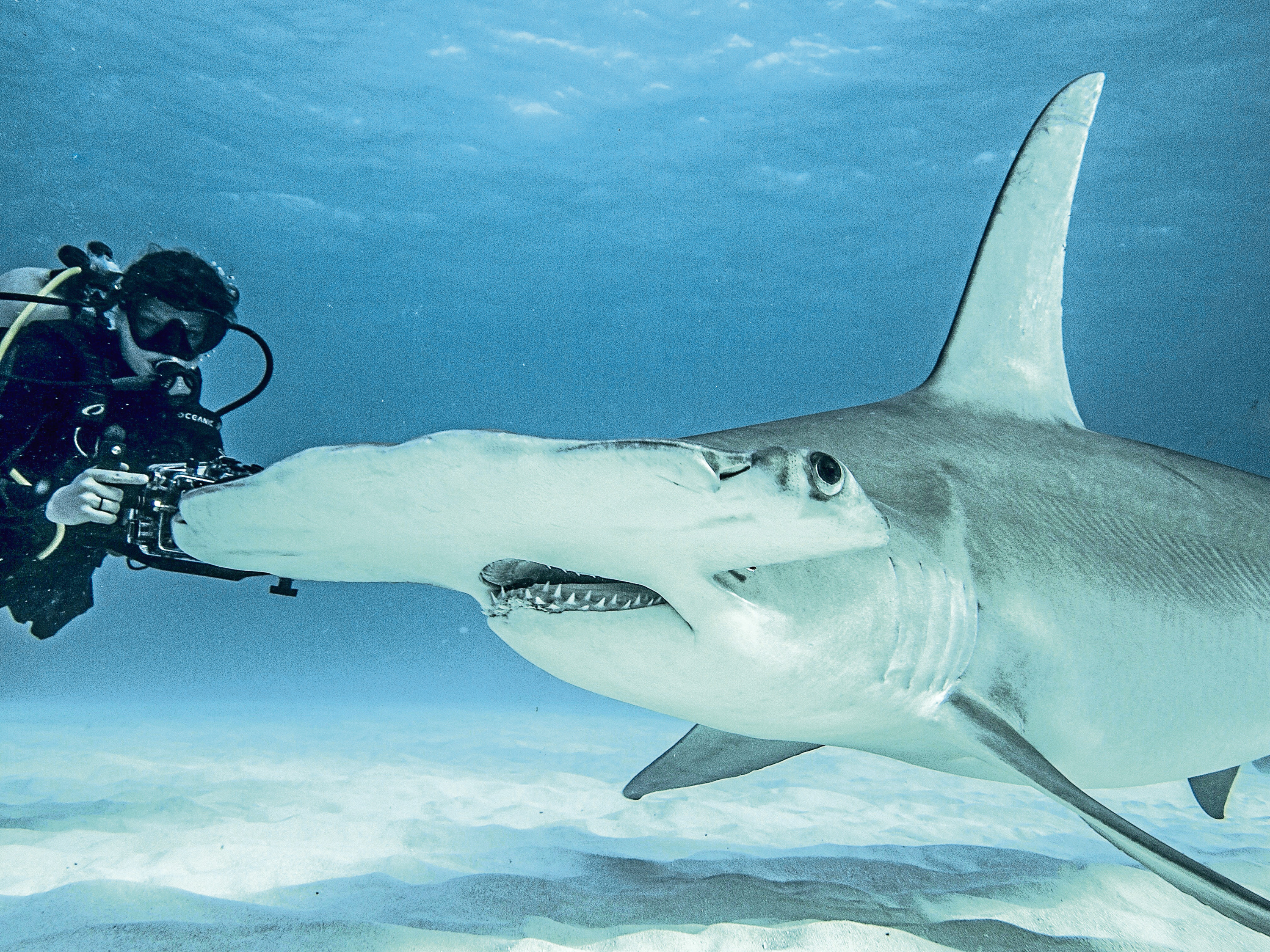 "Now it's massively on people's radar, but we still live in a throwaway society.
"The sheer amount of waste still in the sea and on the beaches is depressing.
"I find it quite soul destroying.
"The amount of fishing gear, for example, left on a beach in Peterhead was astronomical.
"I found piles and piles of rope and netting.
"I think it's something like 12% of marine waste is fishing gear.
"But round our shoreline it makes up about 95%.
"It leads to entanglement. I've found a gannet skull in netting, and while you can't say for definite that it died that way, there's sadly still a pretty high chance."
Lauren also had to clean away barbecues and litter discarded on the beach in Torry this summer.
She picks up waste at every opportunity and her Springer Spaniel, Tatty, even lends a helping paw.
The clever pooch picks up litter with her mouth before proudly presenting it to Lauren.
She is hopeful that the situation will improve and has already seen a major shift in attitudes.
"When I used to do beach cleans, I'd ask people passing by if they wanted to help," she said.
"A lot of people would give me an outright 'No' and say it wasn't them who had left the litter there in the first place.
"I now have people approaching me saying they would like to take part."
But can we expect to have a shark sighting in the near future?
Basking sharks are a common sight off the west coast and Lauren hopes that with more education, sharks could become a well-loved creature of the north-east and the UK.
"Catsharks are all over the coastlines," she said.
"Sea temperatures are rising and that will bring up more species.
"We will definitely see more sharks in the next few years and we need to learn more about them.
"In my eyes, they are fascinating creatures.
"They have been in the sea for such a long time.
"Sharks were in the water when dinosaurs were on land, so they have that prehistoric feel.
"I think we can learn so much from sharks by just looking at what they have survived."