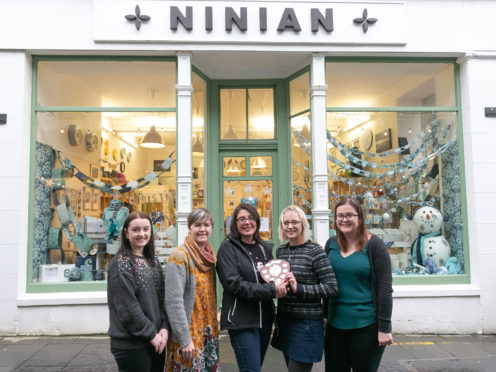 The quest to be named as the best Christmas window in Lerwick has been won by the Ninian store.
The business on Commercial Street came out on top with 74 votes out of a possible 200.
George Robertson on Carlton Place came in second with 26 votes.
Ninian owner Joanna Hunter, who was delighted to pick up the award, began work in the window in October and the team at the shop put together the knitted snowman.