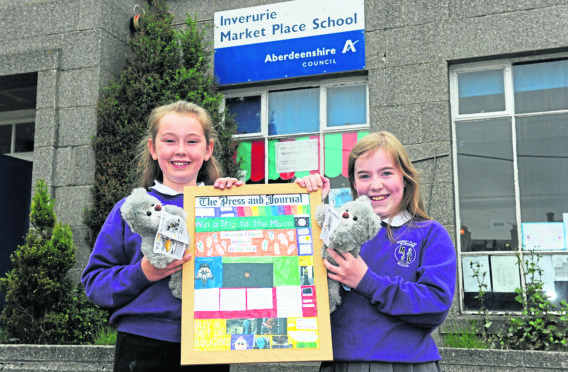 More than 2,500 school pupils have already signed up to take part in our fantastic Junior Journalist project – and there's still time for your school to register.
The Press and Journal has previously run the initiative twice before – in 2015 and in 2017 – in association with The News Foundation – when more than 5,000 students from hundreds of classes took part and benefited hugely from the experience.
In addition to firing imaginations, encouraging teamwork and learning about every aspect of a newspaper, the Junior Journalist project awards fabulous cash prizes.
In 2015, teamwork, vivid imaginations, history and a wonderful sense of fun helped pupils from Drumoak Primary School secure the top prize.
Their version of a front page of the P&J had a dramatic headline: "Albert dead in the bed", which related to Prince Albert being found dead in Queen Victoria's bed. It featured two stunted photographs, showing a young Prince Albert and another of the older prince, complete with a fake moustache, lying on his deathbed while a horrified servant looked on.
The page also featured reader offers, adverts and stories relating to missionary David Livingstone's work in Africa.
Having scooped the top prize, the school used their prize money to buy new playground equipment and books for its library.
In 2017, President Donald Trump featured in many of the entries which came from schools as far afield as Shetland and Aberdeenshire.
The Queen also made guest appearances in several entries, many of which demonstrated a great sense of humour.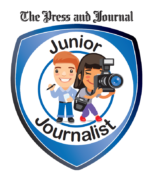 And it was this which helped a trio of pupils at Cawdor Primary School scoop the top prize of £1,500 with a front page about the Queen being arrested after she set fire to Buckingham Palace.
Mosstowie Primary School's front page, which looked like it had been carved from stone, was one of the runner ups, along with Lily Davidson, from Drumblade Primary, who wrote a gripping tale about a keen gymnast who had a nasty accident.
Four other schools each received prizes of £250 each, selected from our Best of the Rest category.
For those taking part in the competition, schools will be sent free copies of the Press and Journal to study, using its packed mix of news, features, entertainment and sport as a learning tool.
They will then asked to demonstrate what they had learned by producing their own front pages.
Those interested in taking part in this fabulous project have until Monday, February 18 to register their interest.
E-mail George Kelly, director of the News Foundation at george@news-foundation.com to register, including details of the school, address, e-mail details and student numbers.
The top prize is £1,000, with two runners up each receiving £500. Four schools will receive £250 each.
Lesley Taylor, senior marketing executive with the Press and Journal said: "The entries in previous years have been of a really high standard.
"They showed that children are taking what happens in the news seriously and many of the entries are on real life events which they have obviously picked up by reading the copies of The Press and Journal."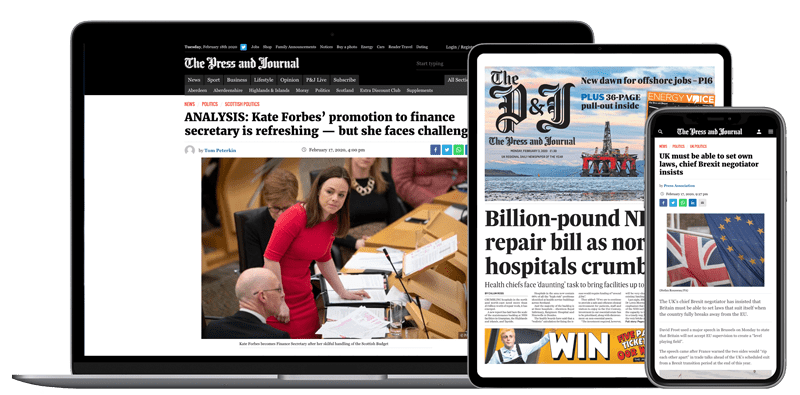 Help support quality local journalism … become a digital subscriber to The Press and Journal
For as little as £5.99 a month you can access all of our content, including Premium articles.
Subscribe