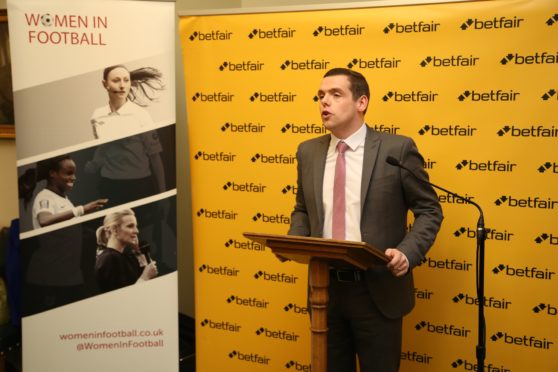 Moray MP Douglas Ross has pledged his support for a new campaign that is encouraging more women to get involved in football.
The #Whatif project is run by Women in Football and aims to get more girls and women to take part in the sport as players, coaches, journalists or referees.
Mr Ross was also asked to host a reception for the group in the House of Commons recently.
The Conservative MP, himself a top referee, was keen to throw his weight behind the campaign.
He said: "The campaign is designed to encourage parliamentarians, businesses, members of the public and celebrities to take action to improve the opportunities for women in football.
"It challenges everyone to identify one way that they can contribute to an improvement for women and girls within the football industry.
"At the moment there are just five women in the UK who have a UEFA professional licence, compared with nearly 300 men.
"We have some great local teams in Moray and the female game is growing in terms of participation and popularity and I am sure it will get even better as our national team has qualified for the World Cup Finals in France later that year."
At the launch in Parliament earlier this month, Mr Ross encouraged his fellow parliamentarians to join the hundreds of people who have made a pledge to advance women's football in the UK.
Jane Purdon, Chief Executive of Women in Football said: "It's truly heartening to learn that Douglas has made a personal pledge to champion women working in and around the football industry and the women's game."