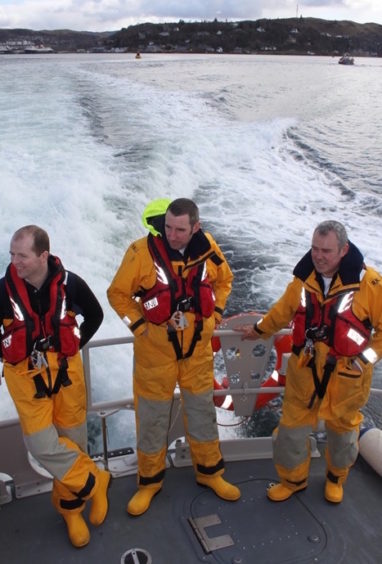 Two emergency call outs on Wednesday meant one vilunteer at Oban Lifeboat Station reached his 500th shout.
Crew member and deputy coxswain, David Isaac, a fisherman, was out at 8am to assist in helping a drifting barge in fast flowing water, and then again to a mayday call shortly after 2.30pm to help a diver in trouble.
Even as one of the busiest crews in the UK, it was was a full day for Oban Lifeboat's volunteer crew, having just enough time between calls to refuel and replenish supplies before the next call out.
But for Mr Isaac who first joined Oban lifeboat 20 years ago – it is all a "real privilege".
Mr Issac has been a deputy coxwain at the station since 2006. Last year alone, he clocked up 55 hours and 526 miles on board the lifeboat.
Mr Isaac is one of thousands of volunteer crew members, around the coast of the UK, who drop everything at anytime, to respond to the pager.
Reflecting on his time at the station, he continued: "As a boy growing up and watching
the lifeboat launch it was something I always admired, so it was a big milestone for me when I joined the crew and a huge honour passing out as a coxswain.
"To be the one at the helm with such a good crew backing each other up is a real privilege."
Calls on Wednesday included a 'Mayday' call alerting of an overdue diver in the Sound of Mull. The lifeboat left the berth shortly after 2.30pm making best speed to the Salen area of the Sound of Mull.
---
>> Keep up to date with the latest news with The P&J newsletter
---
The crew were joined by Tobermory RNLI lifeboat along with the Coastguard rescue helicopter, while CalMac ferries diverted course to assist.
A spokeswoman for the RNLI said: "Thankfully it was good news and the diver was located safe and well shortly after the lifeboat arrived on scene.
"With everyone accounted for, the lifeboat was stood down, arriving back in Oban by 5pm, nine hours after the initial launch."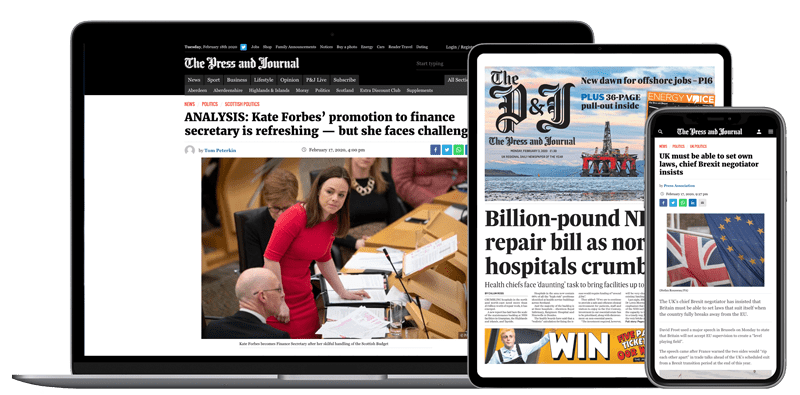 Help support quality local journalism … become a digital subscriber to The Press and Journal
For as little as £5.99 a month you can access all of our content, including Premium articles.
Subscribe