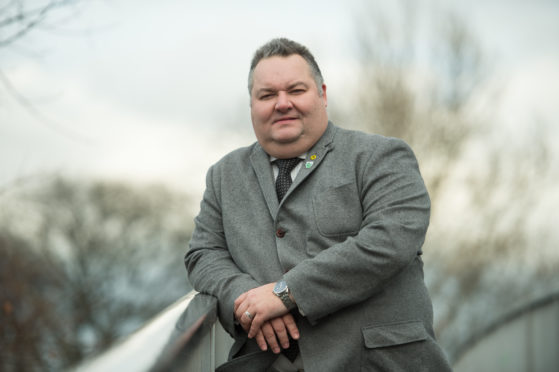 Moray Council has ruled out introducing the controversial workplace parking levy.
Local authorities were given the power to charge employers who provide workplace parking a levy in the latest Scottish Government budget.
However, the SNP-led Moray Council has announced they will not be introducing this charge.
That is because they believe that there is no obvious benefit from it as it is more suited to larger cities that have extensive public transport infrastructure.
Council leader Graham Leadbitter said while there is significant interest in a tourist tax, the parking levy would not make sense in Moray.
He said: "While I very much welcome more choice on revenue raising for councils in Scotland, clearly those additional powers also come with responsibility and councils need to consider what is right for their own areas.
"The purpose of a workplace parking levy is to take in money that can be reinvested in public transport to provide alternative means of travel. I can certainly see the benefits of that in larger cities, which have public transport options day and night.
"They also have park and ride options for commuters, so there is obviously an element of choice. That choice is not the same in more rural areas like Moray, where it would be impossible to provide easy access to public transport for people living in rural areas who commute into our towns."
"There is a much bigger debate to be had on tourist tax however, as that has the potential to generate millions to support tourism infrastructure, promote our region and support major events in Moray."
Conservative group leader Tim Eagle said the levy would "damage economic growth" and penalise those unable to make use of public transport given their rural location.
Moray MP Douglas Ross last night welcomed the decision, but urged the authority to also rule out the introduction of tourist tax.
He said: "What we now need is for the SNP administration on Moray Council to take a similar approach on the tourist tax because it is clear from the Federation of Small Businesses, local accommodation providers and many others how damaging this tax would be for this crucial sector in Moray."