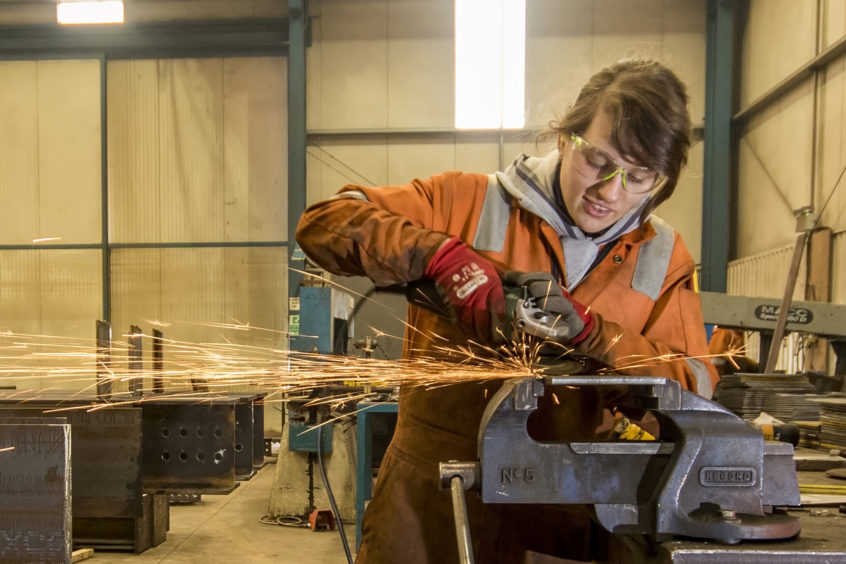 Apprentices from across Moray are to be showcased in an event being held to celebrate Scottish Apprenticeship Week.
Local businesses will also be given the opportunity to present what opportunities are available and why apprentices are so important to them.
DYW Moray, working with Skills Development Scotland, are organising a series of events to mark the week which is held annually to highlight the commitment of businesses who have decided to invest in the skills of their workforce.
It will run from March 4 to 8 and as well as the Moray Apprentice Showcase on March 6 at the Mansfield Hotel in Elgin, DYW Moray will also run a social media campaign sharing case studies on a number of the region's apprentices whilst a business breakfast will be held focusing on graduate apprentices.
Sarah Baxter, manager for DYW Moray said she was thrilled with the commitment from those who are attending the events:
"We had a huge response from the employers and their apprentices wanting to be part of our events which just goes to show how positively the many apprenticeships throughout Moray are being received.
"The showcase event which is open to the public is there to celebrate the commitment of the workplaces who have taken apprentices on, but also that of the apprentices who have made that step to balance working life with learning."
Bethany Stuart-Bass who works with Forres-based AJ Engineering and is doing an apprenticeship in fabrication/welding will be speaking at the showcase event.
She said: "I am very much looking forward to speaking about my apprenticeship journey with AJ Engineering. I have been with the company now for two years and it has been such a great experience.
"The company is fully supportive of my role and getting paid to do something I love, what more could I want. I am hoping that my story will inspire others to consider an apprenticeship."