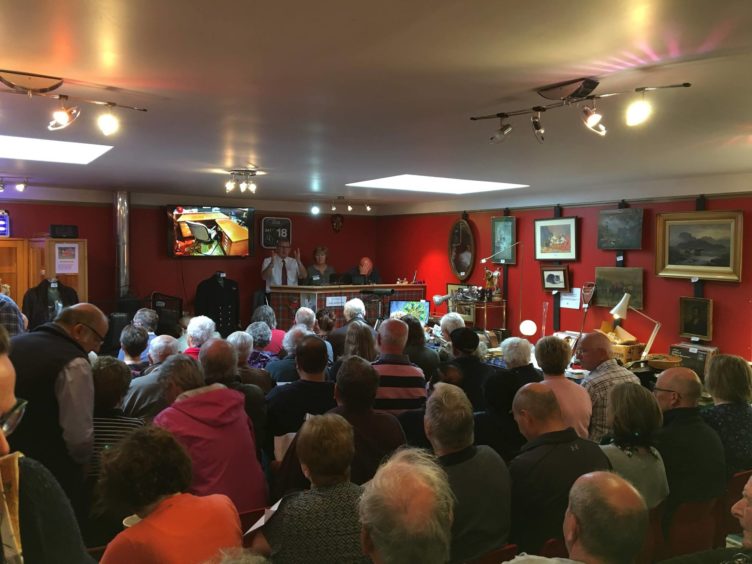 He is one of the few people who have been granted the Freedom of Aberdeen and his name belongs in such exalted company as Nelson Mandela, Mikhail Gorbachev, the Queen Mother, Sir Alex Ferguson and Denis Law.
All of which makes it poignant that a medal, awarded to the late Alex Collie, MBE, to commemorate his recognition by the city in 1995, is among more than 500 items going under the hammer at an auction in Sauchen in Aberdeenshire today.
As a member of the council – the Labour politician represented Fittie for no less than 49 years – he was involved in the transformation of Aberdeen into the oil capital of Europe and regularly rubbed shoulders with royalty.
However, Mr Collie, who died in 1999, always insisted the most memorable experience of his public career was following the Dons on their march to Gothenburg glory in the European Cup-Winners Cup in 1983.
His tenure as Lord Provost in the 80s coincided with the most successful spell in the club's history, and he attended most of the games in the civic Rolls-Royce and established a terrific rapport with many of the fans.
Prior to Aberdeen's famous triumph over Real Madrid in Sweden, he was interviewed for television and, as he left the media room, picked up a couple of match programmes.
As he stood outside, waiting for the rest of his party in the pouring rain with his trench coat covering his chain of office and with his programmes tucked under his arm, one of the Dons fans approached him.
He said: "Hey pal, can I buy a programme from you?"
If that was slightly surreal, Mr Collie was in his element when he subsequently stood on the Town House balcony to welcome home Ferguson and his victorious troops after their celebratory journey along Union Street.
He said later: "The atmosphere was tremendous. Especially all the grannies with their grandchildren. It was my proudest moment."
Not too many people gain the Freedom of Aberdeen. But it meant the world to him.