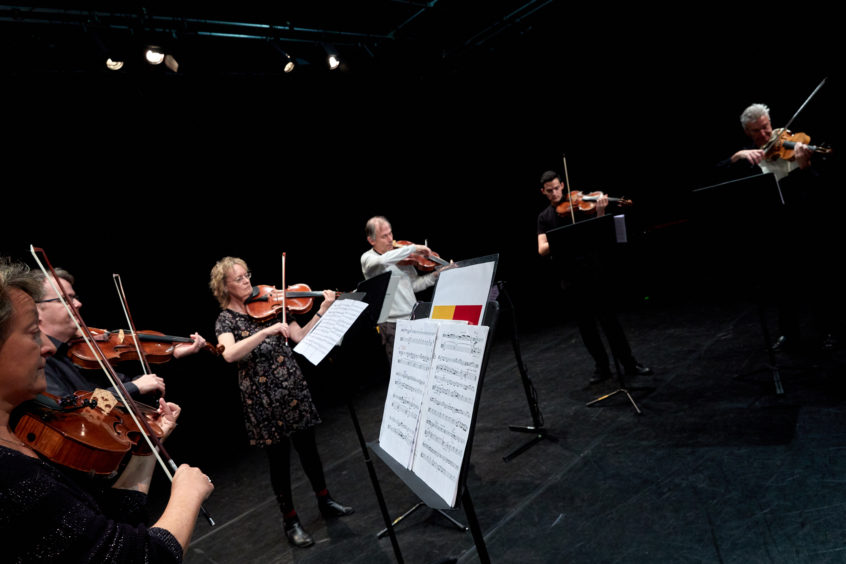 A group of arts and culture organisations in Aberdeen have warned of the "devastating" nature of proposed cuts by the city council.
The bodies, including Aberdeen Arts Centre, Peacock Visual Arts, Citymoves, SMHU and the organisers of the Look Again and Sound festivals have joined forces in a last-ditch attempt to persuade a rethink from the authority.
They say the proposals jeopardise the future of such popular festivals as Granite Noir, Look Again, True North and Dance Live.
Co-leader of the ruling Labour-Conservative-Independent administration Douglas Lumsden has conceded that "heartbreaking" decisions would have to be made as the council grapples with the need to find more than £40million of savings.
Councillors meet on Tuesday to decide where the axe will fall.
But the arts organisations told The Press and Journal that deep cuts to funding would have ruinous consequences.
The umbrella body said: "The proposed cuts are potentially devastating to Aberdeen's grassroots arts organisations, which will undoubtedly have a long-term negative impact on the city and its citizens.
"Some organisations are facing a complete, 100%, loss of council funding, while others are looking at a 50% reduction in finance.
"The work that these organisations deliver cuts across all aspects of the city's life.
"They do not only deliver performances and exhibitions – some as part of festivals – but also engage with young people and many communities across the city.
"We understand the need to protect education and health, although all our organisations contribute to strengthening outcomes in  these areas.
"It is well documented that experiencing culture and creativity has a huge impact on health and wellbeing, increases educational attainment and tackles some of society's most pressing issues."
The group claimed the cuts were short-sighted, not just in terms of jeopardising the future of some festivals, but ignored how the arts played a huge role in supporting the wider economy, tourism, the retail sector and hotels.
They believe it endangers the region's ability to diversify the economy and deliver on the City Centre Masterplan.
They added: "These proposed significant cuts in funding means there is the potential for job losses, irreversible damage to the local creative economy and, in some cases, the complete loss of important cultural activity.
"Our grassroots arts organisations, all of which are charities, are irreplaceable, and these proposed cuts – if approved – will have a negative impact on this city and its people for a generation.
"We are urging councillors to think again and are requesting a meeting with the co-leaders to look at alternatives to these plans and how we can work together on a
possible solution."
Nuno Sacramento, the director at Peacock Visual Arts, is concerned the proposals
will "undermine and decimate cultural activity in Aberdeen for years to come."
Aberdeen City Council's administration responded: "We are aware of the consternation in the cultural sector caused  by the budget options that are now in the public domain.
"The huge funding gap means we are forced to consider all options which will either
reduce our expenditure or increase our  income levels."