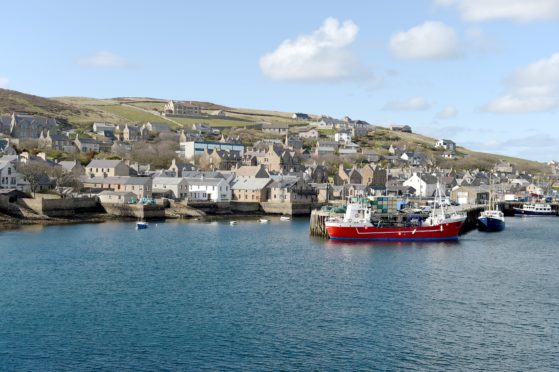 Orkney Islands Council has agreed to remove overnight staff at a sheltered housing scheme in Stromness – a decision condemned by union leaders.
Tommy Campbell, regional organier of Unite, claimed that councillors who made the decision "don't care", adding that the oil-rich local authority could have easily found the cash to keep the workers.
The decision yesterday will result in sleep-in provision being removed from Rae's Close, Stromness, saving £40,000 a year for the local authority.
In an 11th hour motion, brought forward by the council leader James Stockan, people living in the sheltered housing will have care assessments before the plan is fully implemented.
The council agreed the health and care manager will arrange for each of the 15 residents living in the specially-adapted housing for over 65s to have the assessment as soon as possible.
Councillor Stockan said: "The day-time warden service will continue at Rae's Close.
"The wardens will also continue to provide a sleep-in service until the care needs of each resident have been assessed by Orkney Health and Care – and measures put in place that best meet their individual needs.
"I would like to reassure residents that we will discuss with each of them which of these services they might require so that they feel safe and secure and can live independent lives in their own homes.
"The decision taken by the council follows changes to country-wide employment rules, which replace the previously-paid sleep-in allowance with hourly pay at daytime rates.
"This will double the cost of sleep-in cover and, should this continue to be provided in the longer term, would mean us having to consider cuts to other services.
"I appreciate that change can be difficult. But in the interests of fairness, our aim is to provide the best possible services to people throughout our community – taking into account the limited resources available to us."
Mr Campbell, of Unite, said: "Shame on them with the money in that council, they could have funded this ten times over.
"I think this is a disgraceful decision, and one that does not take into account the dedication of staff. It does say much more about the councillors who made the decision – they don't care."