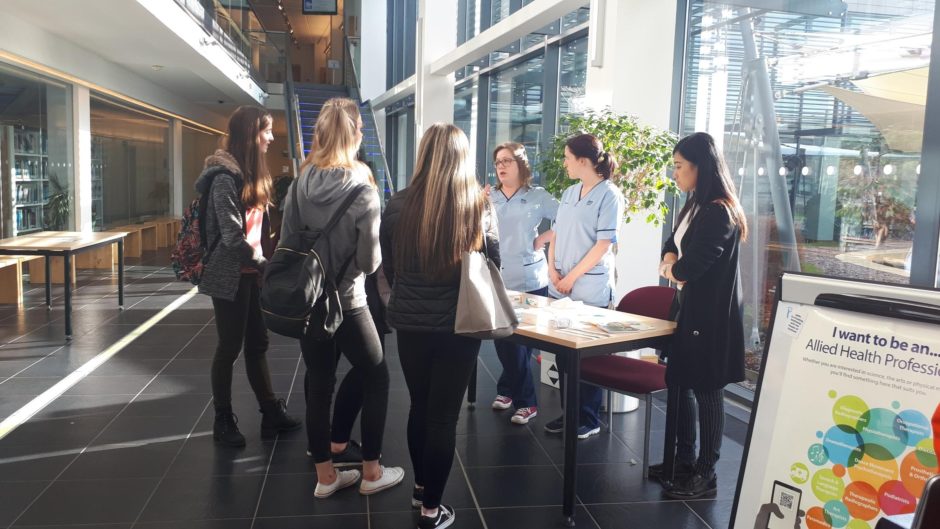 More than 120 school pupils from across Highland had the opportunity to explore careers in health at an event held in Inverness.
The fourth year pupils attended the Centre for Health Science and were able to meet health professionals from a number of different specialities as well as take part in interactive health related workshops.
Ailsa Armstrong, clinical skills educator for NHS Highland, said the event was designed to raise awareness with this young group, of the varied opportunities available for a career in the health sector.
Ms Armstrong said: "We had an excellent turnout with pupils from 20 schools from across Highland who were able to engage with a number of professions including midwifery, psychology, physiotherapy, healthcare sciences and nursing.
"All healthcare groups were able to involve the pupils in interactive sessions which helped them gain a valuable insight into the different roles.
"They also had the opportunity to ask questions of the staff in attendance, and in some cases, speak to students who were still in training to hear about their experiences."
The careers in health event has been running for a number of years and provides an opportunity to engage with young people.
She added: "We're keen to show just how many career options there are in a healthcare setting and, by holding these events, we are encouraging and helping pupils to think seriously about a career within the NHS. It's great to think that these pupils could be our colleagues in the future."