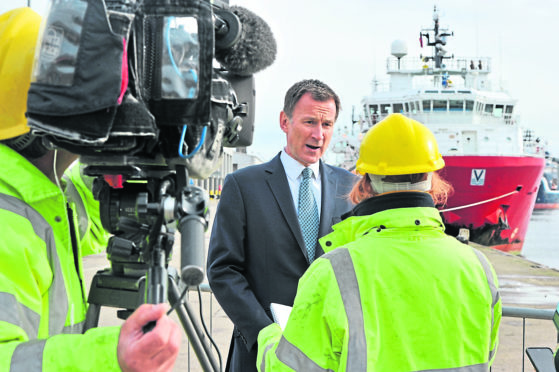 The UK foreign secretary held a roundtable meeting with North Sea oil and gas bosses yesterday amid what he described as "the crucial final stages" of Brexit negotiations.
Jeremy Hunt said he was not in the Granite City to give "assurances" to the sector, but listen to their concerns around exiting the European Union.
He also claimed that the UK Government wanted an "international Brexit" and not a situation where "we pull up the draw bridge and pull down the shutters".