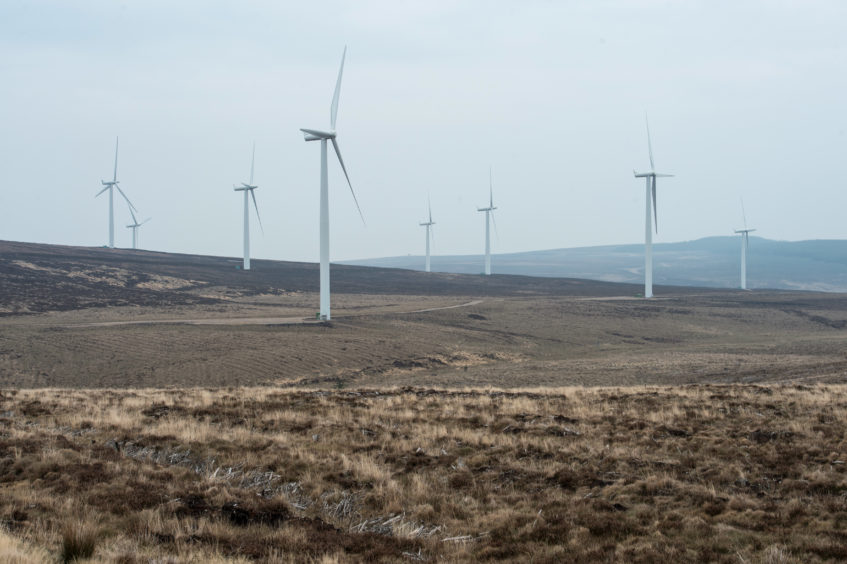 Moray communities could benefit from a £700,000 cash injection if two wind farm extensions get the go-ahead, according to a Scandinavian energy firm.
But Local MP Douglas Ross last night blasted the proposals, calling them "a form of blackmail" of local people.
Fred. Olson Renewables is seeking to extend its plans for the recently submitted Paul's Hill II and Rothes III wind farm applications.
The finished proposal could see up to 36 wind turbines installed with seven at Paul's Hill II and up to 29 at Rothes III.
The firm claim the £700,000 would add to the £1.25 million already received by the Moray community from the existing Paul's Hill and Rothes I developments.
Numerous sports organisations and causes in the local area have benefited from funding from those developments.
Mr Ross, however, said: "Once again we have wind farm promoter telling communities how much money they can expect rather than focussing on the impact these proposals will have if they go ahead.
"I have been inundated with copies of objections to these wind farms from local people who agree with me that Moray has now become saturated with large scale wind turbines.
"We have already contributed our fair share and I believe these proposals are a step too far.
"While not breaching any rules, I think companies telling communities how much funding they could receive is a form of blackmail to try and prevent objections being lodged."
Fred. Olson Renewables also claim the wind farm extensions would also create additional construction jobs, with 22–31 full-time jobs in Scotland, an estimated 10–14 of which would directly benefit Moray.
Gareth Swales, director at Fred. Olsen Renewables Ltd, said: "We are committed to supporting the communities in the areas surrounding our wind farms.
"Local communities can also directly invest in the Rothes III project if they would like to do so.
"With the wind farm extension proposals, we also plan to extend the wildlife and land management benefits associated with the existing wind farms, which have been of particular benefit to hen harrier at Paul's Hill and black grouse at Rothes."
A spokesman for Rothes Village Council said the community benefit has previously funded the local junior football, tennis and golf clubs and "provides the summer floral display and Christmas illuminations" in the area.
A spokesman for Fred Olsen Renewables said: "We are committed to community benefit and wanted to outline our commitment, which is in line with Scottish Government guidelines.
"We have previously held public exhibitions outlining the projects in detail. The recent community drop-in sessions were to allow local residents and groups to learn about community benefit as well as community investment into the project, with Scottish Government guidance on shared ownership outlining the importance of early engagement and events."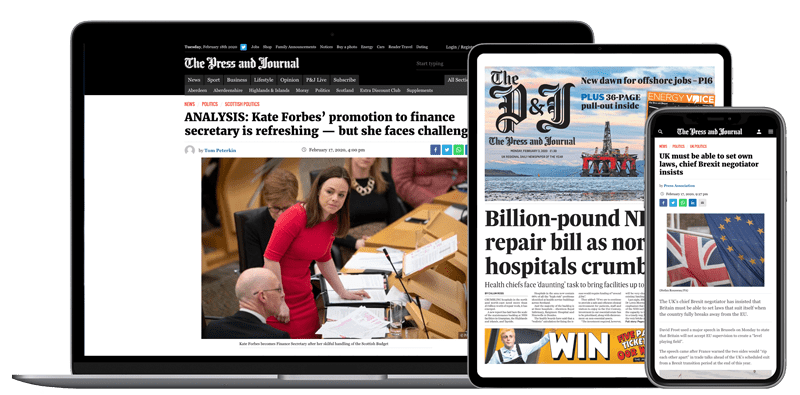 Help support quality local journalism … become a digital subscriber to The Press and Journal
For as little as £5.99 a month you can access all of our content, including Premium articles.
Subscribe