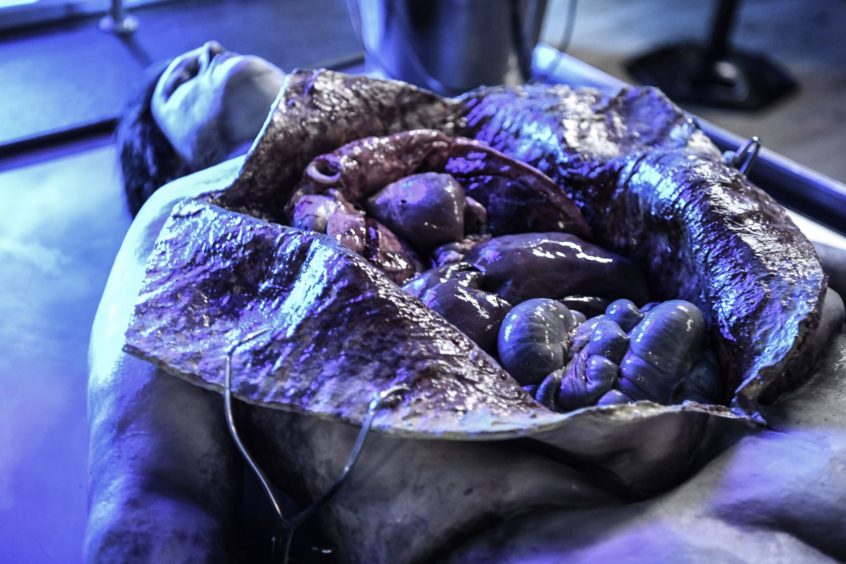 A science demonstration not for the faint of heart will take place in Moray, as students witness the dissection of an uncannily realistic fake body.
The Vivit Experience will happen at Moray College in Elgin on Sunday.
For the first time, the group will reveal an upgraded £30,000 synthetic cadaver which weighs 18 stone.
Participants will be guided by nationally acclaimed human anatomist Samuel Piri and his team of clinicians, who will help them work systematically through a complete dissection of the human body.
Students will be taught a variety of important clinical skills including interpreting X-rays and linking symptoms to clinical diagnosis.
There will be the opportunity to ask questions and at the same time handle the anatomical samples – and even the chance to undertake some dissection.
With a post-mortem style experience, students will look at disease and pathology, using real surgeons' tools.
Samuel Piri said: "With access to our cadaveric image bank, students at all levels will see pathology like never before.
"We are confident they will be inspired, leaving with an in-depth and unprecedented understanding of what lies beneath their skin."
The event is open to all students across Moray and surrounding areas, and tickets can be purchased online at www.thevivitexperience.co.uk