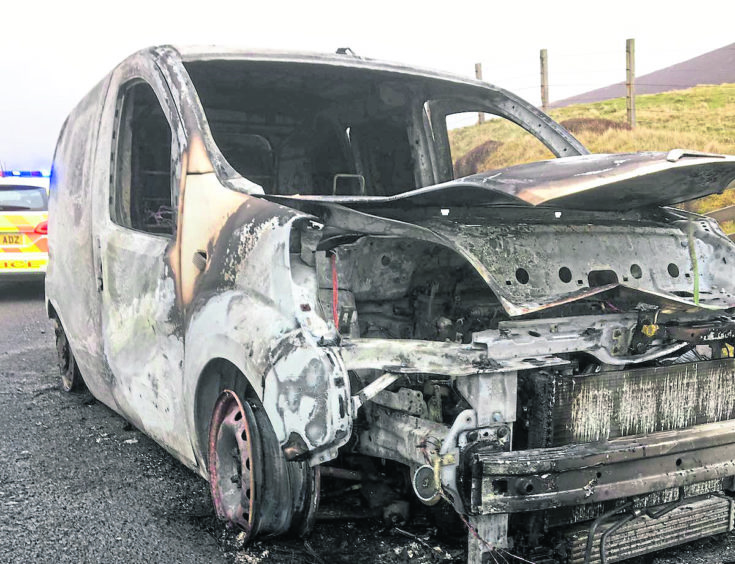 A woman who managed to escape with her three-year-old son from her burning car just seconds before it was engulfed by flames is urging local drivers to check under the bonnet for nesting birds before setting off.
Lynn Johnson, from East Burrafirth, was driving on the A971 just north of Weisdale last week when the engine of her Citroen Nemo van started cutting out and eventually stopped altogether.
When she noticed smoke coming from the engine compartment she was initially somewhat reluctant to take her son out of the car on to a busy stretch of road, but she quickly realised that she had no other option.
"The smoke was coming from under the bonnet very quickly and probably because of the strong wind the whole van quickly caught fire," the owner of the popular Cake Fridge said.
"I had just time to get me and my child out of the vehicle and I didn't have time to think about collecting anything else that was in the van.
"It was difficult enough to get one child out a car seat in a hurry, I dread to think if you were one of the mums who have a whole car full of kids strapped in. I do genuinely believe that someone faced with such a situation would not have managed to get all out in time."
She said there had been no indications that something was wrong and that the vehicle was about to burst into flames.
Lynn, 42, said the van had been destroyed completely before two fire engines from Lerwick arrived at the scene.
They doused the few remaining flames, secured the scene and told her that judging by the way the fire developed its most likely cause was a bird's nest in the engine compartment.
"The only advice that I have to people is to check under the bonnet regularly," she said.
Speaking yesterday, she said it taken a few days for the enormity of what had happened to sink in, and how lucky an escape she and her son have had.
"It was very frightening and my peerie boy is quite traumatised by it. Last night he was asking if our house was going on fire… his peerie mind is in overdrive," she said.
"I was very grateful to the few folk that stopped, and I was really surprised by the many cars that just drove by and didn't even give a slight look of concern."
Fire control said emergency services had been called to the scene on Thursday at around 1.30pm. The van was described as "undriveable" and had to be taken away by a recovery truck.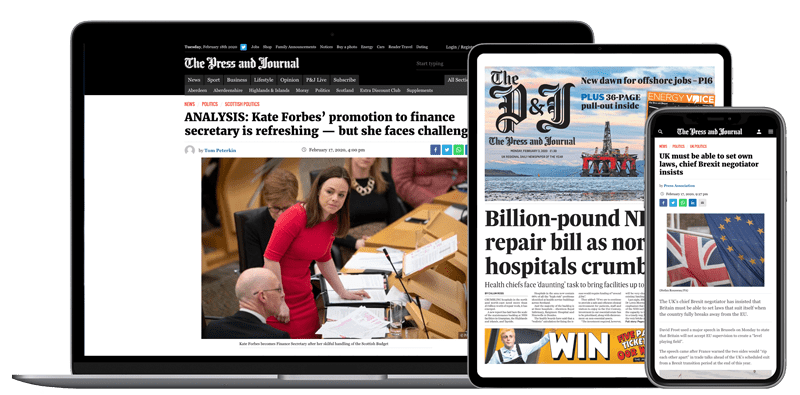 Help support quality local journalism … become a digital subscriber to The Press and Journal
For as little as £5.99 a month you can access all of our content, including Premium articles.
Subscribe