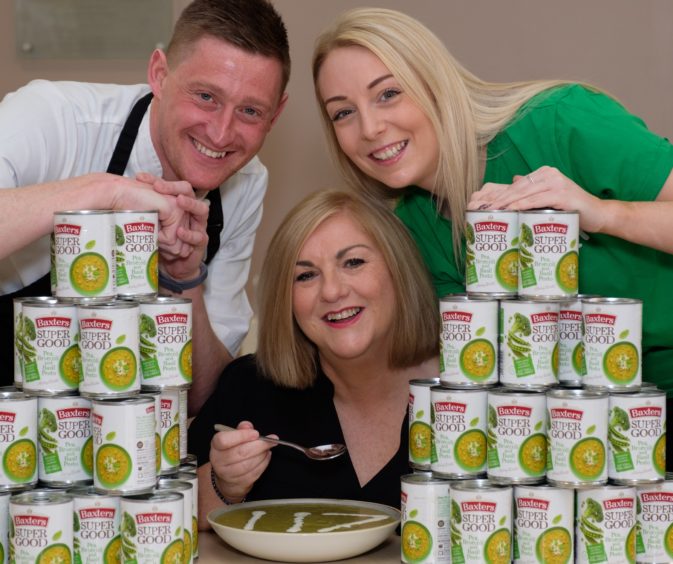 One of Moray's biggest food suppliers has raised more than £100,000 for a UK-wide cancer charity.
Baxters helped to support 350 people living with cancer by fundraising £117,000 for Macmillan Cancer Support.
The sum, raised through soup sales and staff fundraising efforts, surpassed the £100k target which the company set for its 150th anniversary year and will now fund a Macmillan nurse for 25 months.
Staff at Baxters' sites across the UK coordinated a range of fundraising activities, from daredevil sky dives and bungee jumps to exciting raffles and race night events to help generate vital funds for the charity.
Furthering their support, Darren Sivewright, Baxters' chief innovation chef, dropped off tins of soup and celebratory scones made using Baxters' signature jam for staff at Macmillan's Information and Support centre at the Western General in Edinburgh.
Laura Foreman, fundraising manager at Macmillan, praised Baxters for their help.
She said: "We are funded almost entirely by donations, we simply cannot support the growing number of people who need us without the continued generosity of the public and partners like Baxters. We are thrilled that, with their help, we can continue to support people living with cancer to live life as fully as they can."
By 2020, almost one in two people will get cancer at some point in their lives, which is why Baxters Food Group and Macmillan worked together throughout 2018 to raise the much-needed funds.
Audrey Baxter, Executive Chairman at Baxters, said: "We wanted to partner with a charity that our staff, customers and consumers would feel passionate about supporting and Macmillan Cancer Support was the ideal fit thanks to the incredible work they are doing all over the UK.
"The whole team here at Baxters really got behind our fundraising efforts and played their part, with each site smashing their targets.
"We're proud that the total we raised will go towards enabling Macmillan to continue to provide invaluable specialist care and support to those living with cancer."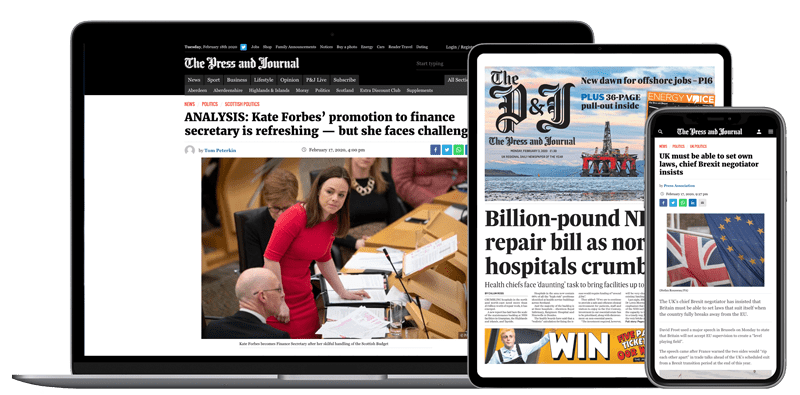 Help support quality local journalism … become a digital subscriber to The Press and Journal
For as little as £5.99 a month you can access all of our content, including Premium articles.
Subscribe